This Rancid Mill: An Alex Damage Novel
SKU:
9781629633701
Author:
Kyle Decker
Series:
PM Press
ISBN:
9781629633701
Published:
04/18/2023
Format:
Paperback
Size:
5 x 8
Pages:
288
Subjects:
Fiction: Mystery & Detective / Hard-boiled / Private Investigators
This Rancid Mill is an engaging read with a distinct narrative voice and charming characters. Alex, the narrator, is a flawed but thoughtful young man who makes a conscious effort to better himself. Many of the story's themes revolve around the tough front Alex puts up but ultimately peels back, subverting the trope of the ultramasculine hard-boiled hero. In addition to being a homage to hard-boiled noir, This Rancid Mill is inspired by modern issues like #MeToo. As Alex investigates the potential murder of a popular local singer, he uncovers some unsavory secrets about the victim's private life. Even though Alex is a fan of the late singer, he starts to accept the evidence and reflects on his own past behaviors and attitudes. Ultimately, the story encourages readers to do the same. A lot of research went into writing the book as well. Numerous memoirs were read, countless documentaries watched, old zines were dug up, bringing the story to life with a lot of real places and shows that took place in June 1981. Thus making the book as immersive as possible for people who were there, as well as those who wish they could have been.
Praise
"Hilarious, hardboiled, and full of heart. Decker's a genius."
—Cara Hoffman, author of RUIN
About the Author
Kyle Decker graduated from Drake University in 2007 with a bachelor's degree in creative writing. From 2013 to 2018 he lived in South Korea where he worked as an English teacher and freelance writer, fronted the multinational punk band Food for Worms, and promoted DIY shows for fun and charity. Kyle holds a masters of education from the University of Illinois at Chicago. He currently lives with his wife in Chicago, where he teaches high school special education and English as a second language.
See and hear author interviews, book reviews, and other news on Kyle Decker's page HERE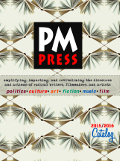 Your cart is currently empty
Subtotal: $0.00