Friends of PM Press Monthly Membership
Price:
0.00
Price varies based on options.
These are indisputably momentous times – the financial system is melting down globally and the Empire is stumbling. Now more than ever there is a vital need for radical ideas.
In the fifteen years since its founding – and on a mere shoestring – PM Press has risen to the formidable challenge of publishing and distributing knowledge and entertainment for the struggles ahead. With over 500 releases to date, we have published an impressive and stimulating array of literature, art, music, politics, history, and culture. Using every available medium, we've succeeded in connecting those hungry for ideas and information to those putting them into practice.

Friends of PM allows you to directly help impact, amplify, and revitalize the discourse and actions of radical writers, filmmakers, and artists. It provides us with a stable foundation from which we can build upon our early successes and provides a much-needed subsidy for the materials that can't necessarily pay their own way. You can help make that happen – and receive every new title automatically delivered to your door once a month – by joining as a Friend of PM Press.
Here are your options:
$15 a month: Get 3 e-Books emailed to you plus 50% discount on all webstore purchases. Choose 'U.S.' if ordering.
$30 a month: Get all books and pamphlets plus 50% discount on all webstore purchases
$40 a month: Get all PM Press releases (books, pamphlets, and e-Books) plus 50% discount on all webstore purchases
$100 a month: Superstar - Everything plus PM merchandise, free downloads, and 50% discount on all webstore purchases


A Friends of PM Monthly Membership makes a great gift at any level. The recipient will get the membership perks and both the giver and recipient will get the 50% discount on all webstore purchases. Be sure to enter the recipient's shipping address and include both email addresses in the "Order Comments" when checking out.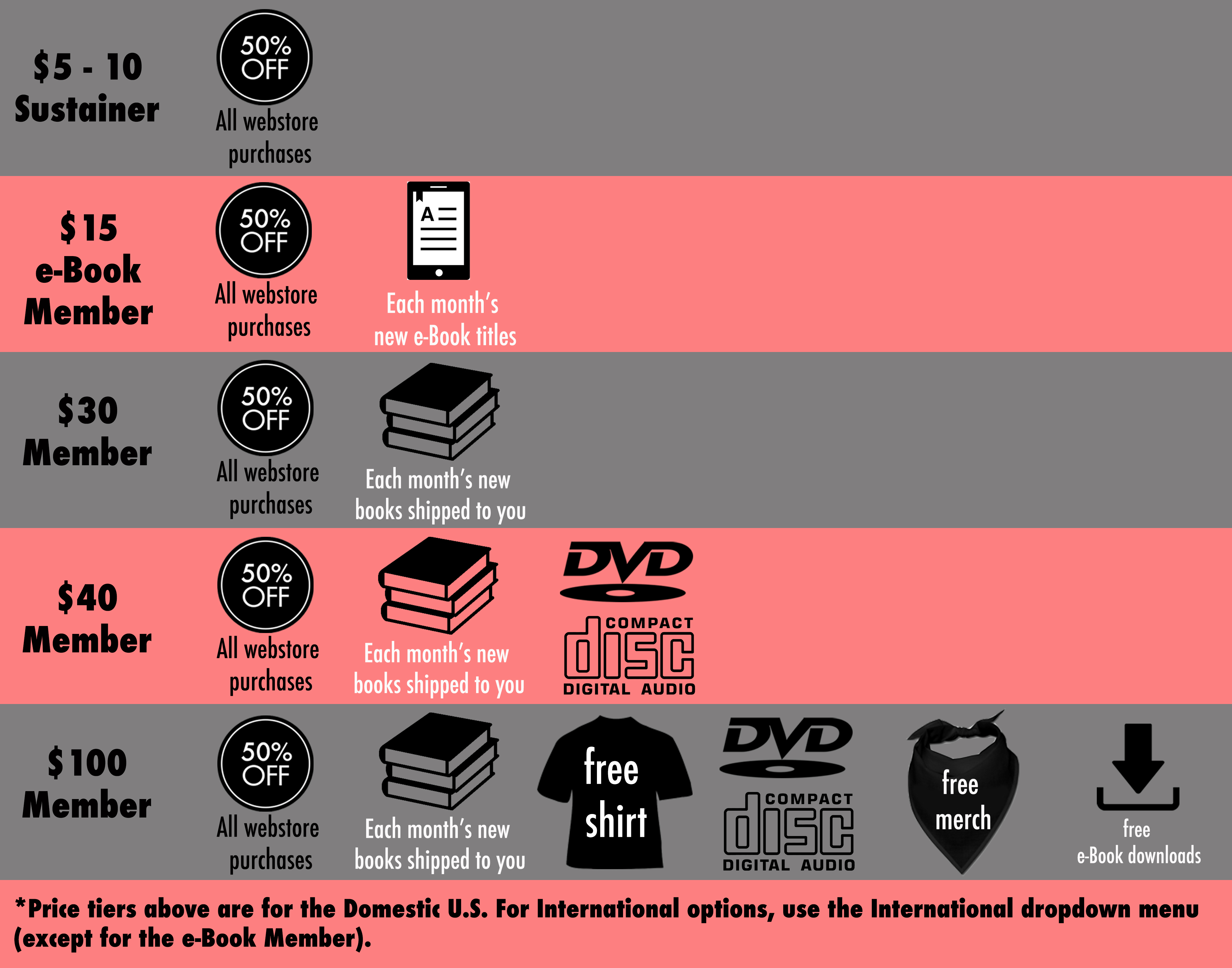 For those who can't afford the shelf space, but can afford the solidarity and support, we're introducing Sustainer Rates at $100, $50, $20, $15, $10 and $5. Sustainers get 50% discount on all purchases from our website.
For those of you who don't want tactile products (or can't stand international shipping costs), we also have the e-Books Friends of PM Press membership for $15 a month. Members receive 3 recent PM e-Books via email at the beginning of the month plus a 50% discount on all purchases from our website.

For more about our e-Book formats click HERE.

International customers please note: If you opt for the Annual Pay in Advance option- you also need to go HERE and add a 'donation' of $150 per year renewal. To be clear, this is just to cover the international shipping costs, and nothing more.

Your Visa or Mastercard will be billed once a month, until you tell us to stop. Or until our efforts succeed in bringing the revolution around. Or the financial meltdown of Capital makes plastic redundant. Whichever comes first. You are not required to subscribe for any minimum amount of time.
Simply choose your membership with the pull-down menu. When you check out, please select "Credit Card" and use your Visa or Mastercard as your payment method (please don't choose PayPal, Check/Money Order or PO).
Outside United States: Please use the second pull-down menu to note if you are outside the United States since we need to charge a wee bit more for shipping all your stuff.

Please Note: FOPM Memberships are not available for any further discount.

For all the information you could want on the FOPM Program click HERE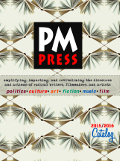 Your cart is currently empty
Subtotal: $0.00