Staughton Lynd
Staughton Lynd served as director of Freedom Schools in the Mississippi Summer Project of 1964. In April 1965, he chaired the first march against the Vietnam War in Washington DC. In August 1965, he was arrested together with Bob Moses and David Dellinger at the Assembly of Unrepresented People in Washington DC, where demonstrators sought to declare peace with the people of Vietnam on the steps of the Capitol. In December 1965, Staughton along with Tom Hayden and Herbert Aptheker made a controversial trip to Hanoi, in hope of clarifying the peace terms of the Vietnamese government and the National Liberation Front of South Vietnam.

Because of his advocacy and practice of civil disobedience, Lynd was unable to continue as a full-time history teacher. The history departments at five Chicago-area universities offered him positions, only to have the offers negatived by the school administrations. In 1976, Staughton became a lawyer and until his retirement at the end of 1996 worked for Legal Services in Youngstown, Ohio.

For more on Staughton Lynd click HERE.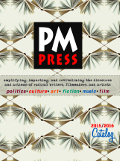 Your cart is currently empty
Subtotal: $0.00