Outspoken Authors Combo Pack Part 3
Please note: Due to the killer deal being offered, Combo Packs are not available for any further discount to resale customers or Friends of PM.
This Combo Pack includes:
My Life, My Body by Marge Piercy

Raising Hell by Norman Spinrad
Patty Hearst & The Twinkie Murders: A Tale of Two Trials by Paul Krassner
Fire. by Elizabeth Hand
Gypsy by Carter Sholtz
Miracles Ain't What They Used to Be by Joe R. Lansdale


My Life, My Body by Marge Piercy. In a candid and intimate new collection of essays, poems, memoirs, reviews, rants, and railleries, Piercy discusses her own development as a working-class feminist, the highs and lows of TV culture, the ego-dances of a writer's life, the homeless and the housewife, Allen Ginsberg and Marilyn Monroe, feminist utopias (and why she doesn't live in one), why fiction isn't physics; and of course, fame, sex, and money, not necessarily in that order. The short essays, poems, and personal memoirs intermingle like shards of glass that shine, reflect—and cut. Always personal yet always political, Piercy's work is drawn from a deep well of feminist and political activism.
Also featured is our Outspoken Interview, in which the author lays out her personal rules for living on Cape Cod, finding your poetic voice, and making friends in Cuba.
See and hear author interviews, book reviews, and other news on Marge Piercy's page HERE
Raising Hell by Norman Spinrad. As an ambitious, alienated, and awesomely talented kid from the Bronx, Norman Spinrad rode the revolutionary "New Wave" of 1960s science fiction to fame, if not fortune. His usually angry, often hilarious, and always radical novels changed the field forever. Once devoted to interplanetary adventure, SF began to explore the uneasy intersection between today's illusions and tomorrow's dystopian disasters. It grew dark, grew wild, grew up.

An all-new novella designed to take a poke at both Christian fundamentalists and corporate CEOs, Raising Hell is a rousing account of the fight to improve working conditions in Hell, for both demons and the damned, with the help of such deceased immortals as Jimmy Hoffa, John L. Lewis, and César Chávez.
Plus...
"The Abnormal New Normal," an impolite inquiry into today's high-finance low-jinks, which unmasks the manipulations of the 1% and proposes a radical fix.
And Featuring: our Outspoken Interview, the usual mix of intimate revelation, gossip, and tales from the front lines of writing and publishing.
See and hear author interviews, book reviews, and other news on Norman Spinrad's page HERE
Patty Hearst & The Twinkie Murders: A Tale of Two Trials by Paul Krassner. Patty Hearst & The Twinkie Murders is a darkly satiric take on two of the most famous cases of our era: the kidnapping of heiress Patty Hearst, and the shocking assassination of San Francisco Mayor George Moscone and gay leader Harvey Milk. As a reporter for the Berkeley Barb, Paul Krassner was ringside at the spectacular California trials. Krassner's deadpan, hilarious style captures the nightmare reality behind the absurdities of the courtroom circus.
Using his infamous satiric pen and investigative chops, Krassner gets to the truth behind the events: the role of the police and FBI, the real deal with Patty and the SLA, and what really happened in Patty's infamous closet.
Plus: A merciless exposé of the "Taliban" wing of the gay movement and their scandalous attacks on alt-rock star Michelle Shocked.
Also featured is our Outspoken Interview, an irreverent and fascinating romp through the secret history of America's radical underground. Names will be named.
See and hear author interviews, book reviews, and other news on Paul Krassner's page HERE
Fire. by Elizabeth Hand. The title story, "Fire." written especially for this volume, is a harrowing postapocalyptic adventure in a world threatened by global conflagration. Based on Hand's real-life experience as a participant in a governmental climate change think tank, it follows a ragtag cadre of scientists and artists racing to save both civilization and themselves from fast-moving global fires.
"The Woman Men Didn't See" is an expansion of Hand's acclaimed critical assessment of author Alice Sheldon, who wrote award-winning SF as "James Tiptree, Jr." in order to conceal identity from both the SF community and her CIA overlords. Another nonfiction piece, "Beyond Belief," recounts her difficult passage from alienated teen to serious artist.
Also included are "Kronia," a poignant time-travel romance, and "The Saffron Gatherers," two of Hand's favorite and less familiar stories. Plus: a bibliography and our candid and illuminating Outspoken Interview with one of today's most inventive authors.
See and hear author interviews, book reviews, and other news on Elizabeth Hand's page HERE
Gypsy by Carter Scholtz. Since his debut in Terry Carr's legendary Ace Specials of the 1980s, Carter Scholz has occupied an enviable, if demanding, position on the cutting edge of modern speculative literature (vulgarly called SF).

Proudly debuting in this volume, Gypsy is his first major work since his 2002 nuclear thriller Radiance. An interstellar adventure grounded in the hard science of accurate physics and biology, Gypsy soars far beyond the heliosphere of conventional science fiction. Jettisoning the easy warp-drives of fantasy and space opera, Scholz chronicles with chilling realism the epic voyage of a team of far-seeing scientists, who crowdsource a secret starship and abandon the doomed Earth for the Alpha Centauri system, our nearest stellar neighbor and last desperate chance. Heartbreak and hope collide in this moving and visionary tale.

Plus...
An epistolary story about a story, "The Nine Billion Names of God," uses a classic SF text to deconstruct literary deconstruction itself, with hilarious results. In the wickedly droll "Bad Pennies," a spy tasked with trashing a foreign economy testifies before a complacent Congress. Quietly furious, "The United States of Impunity" is an alarming look under the tent of today's political sideshow. Adults only.

And Featuring: "Gear. Food. Rocks."—our Outspoken Interview, in which a postmodern Renaissance man charts the synergies and dissonances of a career that embraces both literary and musical composition, reveals the hidden link between winemaking and deep space astronomy, and tells you how to steal his car.
See and hear author interviews, book reviews, and other news on Carter Scholtz's page HERE
Miracles Ain't What They Used to Be by Joe R. Lansdale.
Arguably (and who doesn't like to argue?) the world's bestselling cult author, Joe R. Lansdale is celebrated across several continents for his dark humor, his grimly gleeful horror, and his outlaw politics. Welcome to Texas. With hits like Bubba Ho-Tep and The Drive-In the Lansdale secret was always endangered, and the spectacular new Hap and Leonard Sundance TV series is busily blowing whatever cover Joe had left.
Backwoods noir some call it; others call it redneck surrealism. Joe's signature style is on display here in all its grit, grime, and glory, beginning with two (maybe three) previously unpublished Hap and Leonard tales revealing the roots of their unlikely partnership.
Plus... A hatful and a half of Joe's notorious Texas Observer pieces that helped catapult him from obscurity into controversy; and "Miracles Ain't What They Used to Be," Lansdale's passionately personal take on the eternal tussles between God and Man, Texas and America, racism and reason—and religion and common sense.
And Featuring: Our Outspoken Interview, in which piney woods dialect, Bible thumpery, martial arts, crime classics and Hollywood protocols are finally awarded the attention they deserve. Or don't.
See and hear author interviews, book reviews, and other news on Joe R. Lansdale's page HERE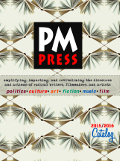 Your cart is currently empty
Subtotal: $0.00