Yugoslavia: Peace, War, and Dissolution (e-Book)
SKU:
9781629634425d
Author:
Noam Chomsky • Edited by Davor Džalto • Preface by Andrej Grubačić
Publisher:
PM Press
ISBN:
9781629634425
Published:
4/2018
Format:
PDF, ePub, Mobi
Size:
6 x 9
Page count:
240
Subjects:
Politics / History-Europe
The Balkans, in particular the turbulent ex-Yugoslav territory, have been among the most important world regions in Noam Chomsky's political reflections and activism for decades. His articles, public talks, and correspondence have provided a critical voice on political and social issues crucial not only to the region but the entire international community, including "humanitarian intervention," the relevance of international law in today's politics, media manipulations, and economic crisis as a means of political control.
This volume provides a comprehensive survey of virtually all of Chomsky's texts and public talks that focus on the region of the former Yugoslavia, from the 1970s to the present. With numerous articles and interviews, this collection presents a wealth of materials appearing in book form for the first time along with reflections on events twenty-five years after the official end of communist Yugoslavia and the beginning of the war in Bosnia. The book opens with a personal and wide-ranging preface by Andrej Grubačić that affirms the ongoing importance of Yugoslav history and identity, providing a context for understanding Yugoslavia as an experiment in self-management, antifascism, and mutlethnic coexistence.
Praise:
"Chomsky is a global phenomenon. . . . He may be the most widely read American voice on foreign policy on the planet."
—New York Times Book Review
"For anyone wanting to find out more about the world we live in . . . there is one simple answer: read Noam Chomsky."
—New Statesman
"With relentless logic, Chomsky bids us to listen closely to what our leaders tell us—and to discern what they are leaving out. . . . Agree with him or not, we lose out by not listening."
—Businessweek
About the Contributors:
Noam Chomsky is a laureate professor at the University of Arizona and professor emeritus in the MIT Department of Linguistics and Philosophy. His work is widely credited with having revolutionized the field of modern linguistics and Chomsky is one of the foremost critics of U.S. foreign policy. He has published numerous groundbreaking books, articles, and essays on global politics, history, and linguistics. His recent books include Who Rules the World? and Hopes and Prospects.
Davor Džalto is Professor in Religion, Art and Democracy at Sankt Ignatios Academy and the Stockholm School of Theology. He is also President of The Institute for the Study of Culture and Christianity. His research interests include the fields of history and politics of the Balkans, political theology and religious philosophy.
Andrej Grubačić is the chair of the Anthropology and Social Change department at the California Institute of Integral Studies. His books include Don't Mourn, Balkanize: Essays after Yugoslavia. Andrej is a member of the International Council of the World Social Forum, the Industrial Workers of the World, and the Global Balkans Network. He is associated with Retort, a group of antinomian writers, artists, artisans, and teachers based in the San Francisco Bay Area.
See and hear interviews, book reviews, and other news on Noam Chomsky's Author page HERE and Davor Džalto's Editor page HERE.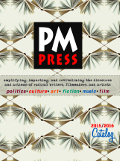 Your cart is currently empty
Subtotal: $0.00