A Wolf at the Gate
SKU:
9781629631509
Author:
Mark Van Steenwyk • Illustrator: Joel Hedstrom
Publisher:
PM Press/Reach And Teach
ISBN:
9781629631509
Published:
4/2016
Format:
Paperback
Size:
9 x 6
Page count:
80
Subjects:
Juvenile Fiction-Folklore/Juvenile Fiction-Social Issues
The Blood Wolf prowls near the village of Stonebriar at night. She devours chickens and goats and cows and cats. Some say children are missing. But this murderous wolf isn't the villain of our story, she's the hero!
The Blood Wolf hates humankind for destroying the forest, but an encounter with a beggar teaches her a better way to confront injustice. How will she react when those she loves are threatened?
This imaginative retelling of the legend of Saint Francis and the Wolf explores what it means to be a peacemaker in the midst of violence and how to restore a healthy relationship with creation.
Settle in and read a tale of tooth and sword, of beggars and lords, of outlaws and wild beasts. It is a story of second chances and the power of love. This is the story of A Wolf at the Gate.
And the book is now available with a family-friendly rollicking musical soundtrack CD from Jon Felton and his Soulmobile, Songs for A Wolf at the Gate.
Praise:
"A Wolf at the Gate is a simple story that evokes profound and fundamental themes: survival, hunger, war and violence, law and justice, fear, greed, and predation. In the hands of Mark Van Steenwyk it becomes a transformative parable of truth and reconciliation, the power of community, and the dazzling force of love enacted in the public square, the very heart of justice."
—Bill Ayers, author of Public Enemy: Confessions of an American Dissident
"Van Steenwyk writes in sharp, muscular prose highly suitable for the fabulistic subject matter, deftly navigating both the darker and lighter segments of the story. The true standouts of the book, however, are the illustrations by Joel Hedstrom . . . full-page illustrations in brilliant colors that feel simultaneously ancient and stylishly contemporary. The result is a book out of time: a coupling of narrative and illustration that should stoke the imagination of any young modern reader. A visually stunning work addressing themes of peace, generosity, and forgiveness."
—Kirkus (starred review)
"What a cutting-edge book! This retelling of a timeless story through fresh eyes not only provides a deeper insight into its original values, it also gives the story contemporary relevance. And the illustrations are an absolutely perfect embodiment of the book's soul."
—Innosanto Nagara, author of A is for Activist
"In A Wolf at the Gate, we find a medieval fable made potently relevant. With solid prose and timeless illustrations, this book is recommended to all families passionate about social justice and living in harmony with the Earth."
—Chris Crass, author of Towards Collective Liberation: Anti-racist Organizing, Feminist Praxis, and Movement Building Strategy
"Van Steenwyk retells the story of St. Francis of Assisi and the wolf of Gubbio in his first book for children. This time, the story is narrated from the point of view of the wolf with a red coat, 'born under the red glow of the Hunter's Moon,' a clever shift that adds tension and new beauty to a familiar tale. When her pack is forced to leave their native forest because humans in nearby Stonebriar deplete the wolves' food, she remains. Angry and starving, the red wolf begins to prey on humans and their livestock. Soon, Blood Wolf, as she is now called, meets the Beggar King, 'beloved by the common folk.' Under his tutelage, she transforms from angry, violent predator—feared by animals and humans alike—to kind friend to all, renamed Sister Wolf. As a result of her instruction from the Beggar King, Sister Wolf comes to understand that all life is worth preserving and that loving kindness is the greatest of all gifts. Influenced by Japanese woodblock prints, Hedstrom's stark, solid, and lovely illustrations appear throughout."
—Publishers Weekly
About the Author and Illustrator:
Mark Van Steenwyk founded the Mennonite Worker in Minneapolis in 2004. He is a Mennonite minister with an M.Div., with a concentration in Christian thought. He is a writer, speaker, and grassroots educator working with groups to help them live more deeply into the radical implications of the teachings of Jesus. He is the author of several books, including The unKingdom of God, That Holy Anarchist, and The Missio Dei Breviary. He lives with his wife Amy and son Jonas in one of the Mennonite Worker's houses of hospitality.
Joel Hedstrom is an illustrator working in the Twin Cities area. He graduated in 2010 with a BFA from the College of Visual Arts. His influences include Japanese woodblock prints, tattoos, and Greek vases.
See and hear more on Mark Van Steenwyk's page HERE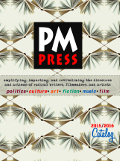 Your cart is currently empty
Subtotal: $0.00