Please note: Due to the killer deal being offered, Combo Packs are not available for any further discount to resale customers or Friends of PM.
A fantastic combo pack of politically engaged and socially aware graphic comics and guides not to be missed! This combo pack saves you $20 off the regular retail price and includes:
Robin Hood: People's Outlaw and Forest Hero, A Graphic Guide by Paul Buhle
The Housing Monster by Prole
Paths toward Utopia: Graphic Explorations of Everyday Anarchism by Cindy Milstein and illustrated by Erik Ruin
The Real Cost of Prisons Comix edited by Lois Ahrens
Robin Hood: People's Outlaw and Forest Hero, A Graphic Guide explores the mysteries, the historical evidence, and the trajectory that led to centuries of village festivals around Mayday and the green space of nature unconquered by the forces in power. Great revolutionaries including William Morris adopted Robin as hero, children's books offered many versions, and Robin entered modern popular culture with cheap novels, silent films and comics.
There, in the world of popular culture, Robin Hood continues to holds unique and secure place. The "bad-good" hero of pulp urban fiction of the 1840s-50s, and more important, the Western outlaw who thwarts the bankers in pulps, films, and comics, is essentially Robin Hood. So are Zorro, the Cisco Kid, and countless Robin Hood knockoff characters in various media.
See and hear author interviews and book reviews on Paul Buhle's page HERE
The Housing Monster is a scathing illustrated essay that takes one seemingly simple, everyday thing—a house—and looks at the social relations that surround it. Moving from intensely personal thoughts and interactions to large-scale political and economic forces, it reads alternately like a worker's diary, a short story, a psychology of everyday life, a historical account, an introduction to Marxist critique of political economy, and an angry flyer someone would pass you on the street.
See and hear author interviews, book reviews, and other news on Prole.info's page HERE
Paths toward Utopia: Graphic Explorations of Everyday Anarchism consists of ten collaborative picture-essays that weave Cindy Milstein's poetic words within Erik Ruin's intricate yet bold paper-cut and scratch-board images, Paths toward Utopia suggests some of the here-and-now practices that prefigure, however imperfectly, the self-organization that would be commonplace in an egalitarian society. The book mines what we do in our daily lives for the already-existent gems of a freer future—premised on anarchistic ethics like cooperation and direct democracy. Its pages depict everything from seemingly ordinary activities like using parks as our commons to grandiose occupations of public space that construct do-it-ourselves communities, if only temporarily, including pieces such as "The Gift," "Borrowing from the Library," "Solidarity Is a Pizza," and "Waking to Revolution." The aim is to supply hints of what it routinely would be like to live, every day, in a world created from below, where coercion and hierarchy are largely vestiges of the past.

See and hear author interviews, book reviews, and other news on Cindy Milstein's page HERE and Erik Ruin's page HERE
The Real Cost of Prisons Comix was the winner of the 2008 PASS Award (Prevention for a Safer Society) from the National Council on Crime and Delinquency.
One out of every hundred adults in the U.S. is in prison. This book provides a crash course in what drives mass incarceration, the human and community costs, and how to stop the numbers from going even higher. This volume collects the three comic books published by the Real Cost of Prisons Project. The stories and statistical information in each comic book are thoroughly researched and documented.
Prison Town: Paying the Price tells the story of how the financing and site locations of prisons affects the people of rural communities in which prison are built. It also tells the story of how mass incarceration affects people of urban communities where the majority of incarcerated people come from. 


Prisoners of the War on Drugs includes the history of the war on drugs, mandatory minimums, how racism creates harsher sentences for people of color, stories of how the war on drugs works against women, three strikes laws, obstacles to coming home after incarceration, and how mass incarceration destabilizes neighborhoods.


Prisoners of a Hard Life: Women and Their Children includes stories about women trapped by mandatory sentencing and the "costs" of incarceration for women and their families. Also included are alternatives to the present system, a glossary, and footnotes.
See and hear editor interviews, book reviews, and other news on Lois Ahren's page HERE or Kevin Pyle's page HERE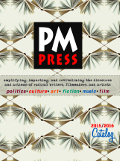 Your cart is currently empty
Subtotal: $0.00