Young Adult & Parent Combo Pack
SKU:
Young Adult & Parent Pack
Please note: Combo Packs are not available for any further discount to resale customers or Friends of PM.
The Young Adult & Parent Combo Pack includes:
Rad Dad: Dispatches from the Frontiers of Fatherhood by Jeremy Adam Smith and Tomas Moniz combines the best pieces from the award-winning zine Rad Dad and from the blog Daddy Dialectic, two kindred publications that have tried to explore parenting as political territory. Both of these projects have pushed the conversation around fathering beyond the safe, apolitical focus most books and websites stick to; they have not been complacent but have worked hard to create a diverse, multi-faceted space in which to grapple with the complexity of fathering.
Today more than ever, fatherhood demands constant improvisation, risk, and struggle. With grace and honesty and strength, Rad Dad's writers tackle all the issues that other parenting guides are afraid to touch: the brutalities, beauties, and politics of the birth experience, the challenges of parenting on an equal basis with mothers, the tests faced by transgendered and gay fathers, the emotions of sperm donation, and parental confrontations with war, violence, racism, and incarceration. Rad Dad is for every father out in the real world trying to parent in ways that are loving, meaningful, authentic, and ultimately revolutionary.
See and hear author interviews, book reviews, and other news on the Jeremy Adam Smith's page HERE
See and hear author interviews, book reviews, and other news on the Tomas Moniz's page HERE
Ivy, Homeless in San Francisco by Summer Brenner and Illustrated by Brian Bowes In this empathetic tale of hope, understanding, and the importance of family, readers face the difficult issue of poverty and the many hardships of being homeless through an inspiring young heroine named Ivy. Ivy, Homeless in San Francisco is the story of a young girl who finds herself homeless on the streets of San Francisco when she and her father, Poppy, are evicted from his artist loft.
Struggling to survive day to day, Ivy and Poppy befriend a dog who takes them to the ramshackle home of quirky siblings Eugenia and Oscar Orr, marking the start of some amazing adventures. Blending a spoonful of Charles Dickens' Oliver Twist with a dash of Armistead Maupin's Tales of the City and a few pinches of the Adventures of Lassie, Ivy's tale will appeal to young readers as well as give adults material to discuss with children.
See and hear author interviews, book reviews, and other news on the Summer Brenner's page HERE
Generation V: The Complete Guide to Going, Being, and Staying Vegan as a Teenager by Claire Askew Going vegan is the single most important thing you can do if you want to get serious about animal rights. Yet, going vegan isn't always easy when you're young. You're living under your parents' roof, you probably don't buy your own groceries, and your friends, family, and teachers might look at you like you're nuts. So, how do you do it? Generation V: The Complete Guide to Going, Being, and Staying Vegan as a Teenager shows you how.
In this essential guide for the curious, aspiring, and current teenage vegan, Claire Askew draws on her years of experience as a teenage vegan and provides the tools for going vegan and staying vegan as a teen. Full of advice, stories, tips, and resources, Claire covers topics like: how to go vegan and stay sane; how to tell your parents so they don't freak out; how to deal with friends who don't get it; how to eat and stay healthy as a vegan; how to get out of dissection assignments in school; and tons more. Whether you're a teenager who is thinking about going vegan or already vegan, this is the ultimate resource, written by someone like you, for you.
See and hear author interviews, book reviews, and other news on the Claire Askew's page HERE
Abe in Arms by Pegi Deitz Shea is about a senior in high school, who has got a Division I track scholarship awaiting him, a hot girlfriend, and a loving and wealthy adoptive family, including a brother his age. But suddenly, horrific flashbacks and seizures rip him back five years ago to war-torn Africa, where he lost his mother, his sister, his friends, and almost his own life to torturous violence. In therapy for Post Traumatic Stress Disorder, Abe uncovers even darker moments that make him question why he's still alive.
This contemporary young adult novel portrays the pressures of teens to live a normal life, let alone succeed at high levels; while facing mental illness and--in Abe's case--a past that no one could possibly understand…or survive.
Pegi Deitz Shea has written a suspenseful, action-filled book that will open teens' eyes and hearts to the lives of young people exposed to violence around the world.
See and hear author interviews, book reviews, and other news on the Pegi Deitz Shea's page HERE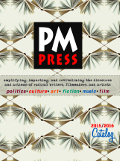 Your cart is currently empty
Subtotal: $0.00