Please note: Combo Packs are not available for any further discount to resale customers or Friends of PM.
This indispensable combo pack of books on political economy and radical history lays bare the dark underbelly of politics and economics, publishing outstanding and contrarian perspectives on the maelstrom of capital—and emancipatory alternatives—in crisis. Save $23 by ordering these books together.
Capital and Its Discontents: Conversations with Radical Thinkers in a Time of Tumult offers up a series of incisive conversations with some of the most eminent thinkers and political economists on the Left—including David Harvey, Ellen Meiksins Wood, Mike Davis, Leo Panitch, Tariq Ali, and Noam Chomsky—Capital and Its Discontents illuminates the dynamic contradictions undergirding capitalism and the potential for its dethroning.
See and hear author interviews, book reviews, and other news on Sasha Lilley's page HERE
In and Out of Crisis: The Global Financial Meltdown and Left Alternatives showcases an unparalleled understanding of the inner workings of capitalism, the authors of In and Out of Crisis provocatively challenge the call by much of the Left for a return to a largely mythical Golden Age of economic regulation as a check on finance capital unbound. They deftly illuminate how the era of neoliberal free markets has been, in practice, undergirded by state intervention on a massive scale.
See and hear author interviews, book reviews, and other news on Leo Panitch's page HERE, Sam Gindin's page HERE, and Greg Albo's page HERE
Global Slump: The Economics and Politics of Crisis and Resistance locates the recent meltdown in the intense economic restructuring that marked the recessions of the mid-1970s and early 1980s. Through this lens, it highlights the emergence of new patterns of world inequality and new centers of accumulation, particularly in East Asia, and the profound economic instabilities these produced.
See and hear author interviews, book reviews, and other news on David McNally's page HERE
William Morris: Romantic to Revolutionary explores the life of the great 19th century craftsman, architect, designer, poet and writer and who remains a monumental figure whose influence resonates powerfully today. As an intellectual (and author of the seminal utopian News From Nowhere), his concern with artistic and human values led him to cross what he called the 'river of fire' and become a committed socialist—committed not to some theoretical formula but to the day by day struggle of working women and men in Britain and to the evolution of his ideas about art, about work and about how life should be lived.
See book reviews, and other news on E.P. Thompsons's page HERE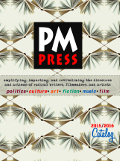 Your cart is currently empty
Subtotal: $0.00