Ivy, Homeless in San Francisco
SKU:
9781604863178
Author:
Summer Brenner • Illustrator: Brian Bowes
Publisher:
PM Press / Reach And Teach
ISBN:
9781604863178
Published:
6/2011
Format:
Paperback
Size:
6 x 9
Page count:
176
Subjects:
Fiction, Social Science (Ages 10 and up)
In this empathetic tale of hope, understanding, and the importance of family, young readers confront the difficult issues of poverty and the hardships of homelessness. Its inspiring young heroine is Ivy, who finds herself homeless on the streets of San Francisco when she and her father, Poppy, are evicted from their artist loft.
Struggling to survive day to day, Ivy and Poppy befriend a dog who leads them to the ramshackle home of octogenarian siblings, Eugenia and Oscar Orr. This marks the start of a series of desperate and joyful adventures that blend a spoonful of Charles Dickens's Oliver Twist with a dash of Armistead Maupin's Tales of the City and a few pinches of the Adventures of Lassie. Ivy's tale will appeal to young readers and adults, providing much material for discussion between generations.
Praise:
Recipient of the Children's Literary Classics and MOONBEAM awards
"Ivy is an engaging, educational experience, with emotional range, density of characters, a cinematic visual imagination, and a heroine wild at heart. We have a lot to learn about homelessness, and Summer Brenner's saga of fractured family and redeeming friendship takes us deep inside the experience, while agitating our broader concern with social justice. All this in a lucid, poetic prose. She not only will get young people to read but make them want to write as well."
—John Broughton, associate professor of psychology & education, Teachers College, Columbia University
"Ivy is a story of homelessness. It is full of risk and tenderness, pain and insight all mixed with fear and hope. Author Summer Brenner engages readers by setting a course for a young girl and her father that requires connection and kindness in an uneasy world. Genuine characters tell the tale that is at once prickly and gentle. Readers will gain a picture of what over 1.5 million children in the U.S. experienced this year. Ivy is a lovely book on a tough condition."
—Lyn Palme, library specialist, Contra Costa County, CA
"Summer Brenner's Ivy, Homeless in San Francisco, wraps itself around enough realism to give young readers hope that there are good people in our world and that good things do happen, often when least expected. My sixth grade San Francisco Bay Area English students always enjoy the magic that envelops Ivy. Summer's poetic language captures the essence of San Francisco."
—Janet Volkmann, teacher, Oakland Unified School District
"This is a truly remarkable tale of an all-too-common plight faced by many people. Yet nothing about this story is common... This book will teach your kids truth and forgiveness in the strangest yet most comforting of ways. I also feel you will find yourself unable to put this book down whether you're a teenager or an adult. Packed with emotion and love, this is a book that needs to be read. You will cry and laugh, but most of all you will wonder to yourself, 'Bad luck, good luck. Who knows?'"
—CL, ivillage.com
"...Lolitas, Oliver Twists, and Huckleberry Finns live on, and now, Ivy's tale of hope lives right alongside them."
—Robin Clewley, San Francisco Chronicle
"[The novel] teaches students what it's like to be homeless. It also deals with the foster care system, the importance of family, and keeping hope for the future. Seventh and eighth graders at James Denman Middle School in San Francisco were so inspired by the book that they made a quilt about the story of Ivy."
—California Educator
"Summer Brenner has written a quirky, clever story about a young girls' journey through the streets and homeless shelters of San Francisco... Ivy is fictional, but her circumstances are honest reflections of life for the many homeless children... With its happy ending, this novel strikes a good balance between reality and sensibility."
—San Jose Mercury News
Comments from Young Readers
"The title made me feel this story would be an exiting and thrilling adventure. The book did not disappoint me. I know what a busy city San Francisco is, and being homeless there would not be the best. Although I would not want to be homeless, Ivy's story showed me how to be loyal, independent and the importance of being resourceful. Ivy also taught me how much I am distracted by all kinds of electronics because she was a deep thinker. I think schools should teach from this book because of the great lessons."
—SunIm "Sunny" Chang, age 11, Oakland, CA
"Homelessness is an issue that affects many different people in many societies. Ivy is an 11-year old homeless girl. She is just a year older than me and I count my blessings. In the book I learned about what some homeless families go through and how brave a young girl like Ivy can be in this type of situation."
—Eliza Leal, age 10, Weehawken, NJ
"Ivy is a great book. I especially like the way the storyline curves up and down with exciting and quiet moments. When I was reading it, I kept on saying to myself, 'No, just one more chapter, just one more chapter!' In other words, I could not put it down."
—Arianna Delsman, age 9, Berkeley, CA
"Ivy was a story that really seemed as if I was there with the characters. All the parts fit in so well that I almost forgot I was reading a book. It was as if I was watching a movie and could hear their thoughts... I think this book is great for all ages. Ivy is both fun and moving."
—Anna Moss, age 12, Boston, MA
"Ivy was sad but exciting at the same time. I was wondering what would happen every night. It stinks when you have to be homeless. If I knew someone who was homeless at my school I would want to help them. I think it would be really hard for homeless people to live out there when there is no shelter. As Eugenia Orr says, "The weather simply could not be helped." To me this means people who have a home have the choice to go in when it's cold or hot, but homeless people have to live in the weather."
—Roan Linvill, age 8, Berkeley, CA
"Ivy was great, and I mean it! I hope that Ivy, Lost in New York will also be published."
—Isabel L., age 10, Oakland, CA
"Ivy was one of the best books I have ever read. I liked it because it taught an important lesson of faith and trust. My favorite character was Ivy because she was an inspiration... I really enjoyed reading this book."
—Rachel Hodge, age 13, Savannah, GA
"Because I live in the country a lot of Ivy's city life was new to me. Being homeless in a city would be pretty tough. This was a good book. You had to think when you read this book. It would be good book to use to teach kids about how kids feel when they are homeless."
—Hannah Wasserman, age 11, Placerville, CA
About Summer Brenner:
Summer Brenner was raised in Georgia and migrated west, first to New Mexico and eventually to northern California where she has been a long-time resident. She has published books of poetry and fiction. Her novels for youth include Ivy, Homeless in San Francisco and Richmond Tales, Lost Secrets of the Iron Triangle, winner of the Historic Preservation award from the City of Richmond.
About Brian Bowes:
Brian Bowes is an illustrator–designer living and working in San Francisco. Brian is developing a working style in watercolor and is inspired by a range of artists, from Wyeth to Asian ink paintings. Alternately this is mixed with his long love for Science Fiction, Fantasy, and a healthy fascination with shiny old-time machinery.

See and hear author interviews, book reviews, and other news on Summer Brenner's page HERE

Click here for one-page information sheet on this product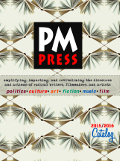 Your cart is currently empty
Subtotal: $0.00