Gender Bending Feminist Fun Coloring Books Combo Pack
Please note: Combo Packs are not available for any further discount to resale customers or Friends of PM.
A fantastic combo pack offering two coloring books you will never outgrow at a discounted price. Save $4 by ordering these amazing coloring books together.
Girls Are Not Chicks is a subversive and playful way to examine how pervasive gender stereotypes are in every aspect of our lives.
Sometimes the Spoon Runs Away with Another Spoon aids the work of dismantling the Princess Industrial Complex by moving us forward with more honest representations of our children and ourselves. These books helps to deconstruct the homogeneity of gender expression and rigid gender expectations in children's media by showing diverse pictures that reinforce positive gender roles for girls and boys.
Color the Rapunzel for a new society. She now has power tools, a roll of duct tape, a Tina Turner album, and a bus pass!
Paint outside the lines with Miss Muffet as she tells that spider off and considers a career as an arachnologist!

Girls are not chicks. Girls are thinkers, creators, fighters, healers and superheroes.
Celebrate sensitive boys, tough girls, and others who do not fit into a disempowering gender categorization.
Reviews:
"An ingeniously subversive coloring book." --Heather Findlay, Editor in Chief, Girlfriends magazine
"Get this cool feminist coloring book even if you don't have a kid" --Jane Pratt, Jane magazine
"As moving and funny as Walter the Farting Dog, with pictures you can color however your heart desires, Sometimes the Spoon... is appropriate for children of all ages, especially those who grew up without it."
—Ayun Halliday, Chief Primatologist of The East Village Inky
"For some people the sky's the limit. For Jacinta Bunnell it's a place to put a rainbow. There are no limits in Sometimes the Spoon Runs Away With Another Spoon—just fun and love. Jacinta Bunnell invites you to "Step right up!" to the wonderful world of you!"
—World Famous *BOB*, Ultimate Self Confidence! Coach
See and hear interviews, book reviews, and other news on Jacinta Bunnell's page HERE and on Julie Novak's page HERE.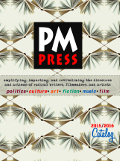 Your cart is currently empty
Subtotal: $0.00