Solidarity Unionism at Starbucks (e-Book)
SKU:
9781604864205d
Authors:
Staughton Lynd and Daniel Gross • Illustrations by Tom Keough
Publisher:
PM Press
ISBN:
9781604864205
Published:
1/2011
Format:
PDF, ePub, Mobi
Page count:
36
Size:
5.5 x 8.5
Subjects:
Labor, Politics
Legendary legal scholar Staughton Lynd teams up with influential labor organizer Daniel Gross in this exposition on solidarity unionism, the do-it-yourself workplace organizing system that is rapidly gaining prominence around the country and around the world. Lynd and Gross make the audacious argument that workers themselves on the shop floor, not outside union officials, are the real hope for labor's future. Utilizing the principles of solidarity unionism, any group of co-workers, like the workers at Starbucks, can start building an organization to win an independent voice at work without waiting for a traditional trade union to come and "organize" them. Indeed, in a leaked recording of a conference call, the nation's most prominent union-busting lobbyist coined a term, "the Starbucks problem," as a warning to business executives about the risk of working people organizing themselves and taking direct action to improve issues at work.

Combining history and theory with the groundbreaking practice of the model used by Starbucks workers, Lynd and Gross make a compelling case for solidarity unionism as an effective, resilient, and deeply democratic approach to winning a voice on the job and in society.
About the Authors:
Daniel Gross is an organizer with the Industrial Workers of the World on its Starbucks campaign and the founding director of Brandworkers International, a non-profit organization for retail and food employees. Staughton Lynd is a labor lawyer and historian. He wrote the original Labor Law for the Rank and Filer more than 25 years ago.
See and hear author interviews, book reviews, and other news on Staughton Lynd's page HERE or Daniel Gross's page HERE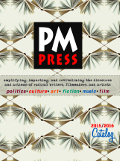 Your cart is currently empty
Subtotal: $0.00