Get On With It: Live (CD)
SKU:
9781604860016
Artist:
Chumbawamba
Publisher:
PM Press / Trade Root
ISBN:
9781604860016
Published:
2/2008
UPC:
877746000522
Size:
5.5 x 5.5
Length:
53 Minutes
Subjects:
Music, Folk
Anyone who's been to a Chumbawamba show recently will testify to the importance and relevance of releasing this live album. The band engages and plays off the audience by approaching radical music from a warm and communal standpoint. Aware that so many bands just get on stage and play, refusing to interact with the audience, Chumbawamba are determined to make gigs inclusive, not alienating. People at gigs asked if they could buy the album that sounded most like tonight, and the band felt that none of their albums caught the show as it stands today. Get On With It: Live is pop, folk, a capella, politics, humor, four-part harmony and five-part anger. It's sing-alongs and hymns, throwaways and big choruses, old favorites, covers and unreleased songs, including two tracks only available on this North American release.
Tubthumping anarchists embrace English folk tradition, get audience singing harmony parts, and end war and starvation forever. It's pop, folk, acapella, politics, humour, four-part harmony and five-part anger. It's singalongs and hymns, throwaways and big choruses, old favourites, covers and unreleased songs.
Tracks (click to listen to samples through the iTunes store where you can also buy each track or the album):
Reviews:
"...wit, compassion and great harmonies - staying avowedly political. The iron (left) fist in a sweet velvet glove."
--Chris Nickson, Globalvilliageidiot.com
About Chumbawamba:
Formed in a squat in Leeds, England in 1982, the media-proclaimed "anarchist pop group" Chumbawamba has been anything but a typical "pop group." They've been criss-crossing genres and raising hell via their benefit shows, topical lyrics, and general activist ways in a most "unpop" manner for over 20 years. Never mind their improbable fame that came about from their international hit "Tubthumping" in 1997... Whether they are in electric or acoustic form, this group remains true to their beliefs and still graces their audience with their righteous message, all intertwined in those instantly familiar Chumbawamba four-part harmonies and catchy choruses.
See reviews and other news on Chumbawamba's page HERE
Buy the CD here or click here to download it from iTunes.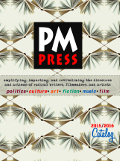 Your cart is currently empty
Subtotal: $0.00