When Miners March (e-Book)
SKU:
9781604863000d
Author:
William C. Blizzard • Edited by Wess Harris
Publisher:
PM Press
ISBN:
9781604863000
Published:
9/2010
Format:
PDF, ePub, Mobi
Size:
6 x 9
Page count:
408
Subjects:
Labor, History-U.S
In the first half of the 20th century, strikes and Union battles, murders and frame-ups, were common in every industrial center in the U.S. But none of these episodes compared in scope to the West Virginia Mine Wars.

The uprisings of coal miners that defined the Mine Wars of the 1920's were a direct result of the Draconian rule of the coal companies. The climax was the Battle of Blair Mountain, the largest open and armed rebellion in U.S. history. The Battle, and Union leader Bill Blizzard's quest for justice, was only quelled when the U.S. Army brought guns, poison gas and aerial bombers to stop the 10,000 bandanna-clad miners who formed the spontaneous "Red Neck Army."

Over half a century ago, William C. Blizzard wrote the definitive insider's history of the Mine Wars and the resulting trial for treason of his father, the fearless leader of the Red Neck Army. Events dramatized in John Sayles film Matewan, and fictionalized in Denise Giardina's stirring novel Storming Heaven, are here recounted as they occurred. This is a people's history, complete with previously unpublished family photos and documents. If it brawls a little, and brags a little, and is angry more than a little, well, the people in this book were that way.
Praise:
"When Miners March is an extraordinary account of a largely ignored but important event in the history of our nation."
--Howard Zinn, author of A People's History of the United States
"When Miners March is a national treasure, a recovered gem of American History that should be required reading today. Never has a book been timelier; never has Wm. C. Blizzard's inside account of his legendary father's march to liberate the Appalachian coalfields from the abuses of King Coal been more relevant."
--Jeff Biggers, author of The United States of Appalachia
"This engaging book...is a valuable contribution to the preservation of a history that should be honored and never lost. Read it and weep, and cheer."
--Harry Cleaver, author of Reading Capital Politically
"Essentially an oral history on paper, When Miners March is the story of the birth of the UMWA in West Virginia. It is also a study of the reality of capitalism and its toll on those who work in its sphere. It's about men who believe in the the possibilities of human solidarity and other men who succumb to greed and power. It is a testimony to the power of the idea that everyone deserves a safe workplace, a decent wage, and the life such a wage buys. Most importantly, this book is an inspiration to those who still believe that those things are worth fighting for."
--Ron Jacobs, Counterpunch
"Current events—notably the struggle for unions to remain relevant and empowered, and coal's role in the climate change crisis—make these writings both relevant and remarkable. The book underscores, among other things, both how far we have come in terms of labor protections and rights, and how far we have fallen in terms of workers' ability and willingness to take great risks and militant action."
--Kari Lydersen, In These Times

About the Author and Editor:
William C. Blizzard was a third generation Union agitator and coal miner from WV's first family of labor. He was a journalist with Labor's Daily and later fired from his post at the Charleston Gazette for refusing to cross a picket line.
A former Union coal miner, Wess Harris has been a long time educator and activist with Appalachian Community Services.
See and hear author and editor interviews, book reviews, and other news on William C. Blizzard and Wess Harris's page HERE
Click here to download and print a product information sheet.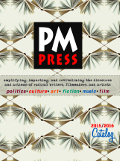 Your cart is currently empty
Subtotal: $0.00