The Paul Goodman Reader
SKU:
9781604860580
Author:
Paul Goodman • Edited by Taylor Stoehr
Publisher:
PM Press
ISBN:
9781604860580
Published:
2/2011
Format:
Paperback
Page count:
488
Dimensions:
6 x 9
Subjects:
Politics, Literature
A one-man think-tank for the New Left, Paul Goodman wrote over thirty books, most of them before his decade of fame as a social critic in the Sixties. A Paul Goodman Reader that does him justice must be a compendious volume, with excerpts not only from best-sellers like Growing Up Absurd, but also from his landmark books on education, community planning, anarchism, psychotherapy, language theory, and poetics. Samples as well from The Empire City, a comic novel reviewers compared to Don Quixote, prize-winning short stories, and scores of poems that led America's most respected poetry reviewer, Hayden Carruth, to exclaim, "Not one dull page. It's almost unbelievable."
Goodman called himself as an old-fashioned man of letters, which meant that all these various disciplines and occasions added up to a single abiding concern for the human plight in perilous times, and for human promise and achieved grandeur, love and hope.
Praise:
"It was that voice of his that seduced me—that direct, cranky, egotistical, generous American voice… Paul Goodman's voice touched everything he wrote about with intensity, interest, and his own terribly appealing sureness and awkwardness… It was his voice, that is to say, his intelligence and the poetry of his intelligence incarnated, which kept me a loyal and passionate fan."
—Susan Sontag, novelist and public intellectual
"Goodman, like all real novelists, is, at bottom, a moralist. What really interests him are the various ways in which human beings living in a modern metropolis gain, keep or lose their integrity and sense of selfhood."
—W.H. Auden, poet
"Any page by Paul Goodman will give you not only originality and brilliance but wisdom, that is, something to think about. He is our peculiar, urban, twentieth-century Thoreau, the quintessential American mind of our time."
—Hayden Carruth, poet and essayist
"No one writing now in America makes better sense of literary subjects. His ability to combine linguistic criticism, politics, a version of the nature of man, anthropology, the history of philosophy, and autobiographical testament with literary analysis, and to make a closely woven fabric of argument, seems magical."
—Robert Meredith, The Nation
Paul Goodman, known in his day as "the philosopher of the New Left," set the agenda for the youth movement of the 1960s with his bestselling Growing Up Absurd. He produced new books every year throughout that turbulent decade, while lecturing to hundreds of audiences on the nation's campuses, covering subjects that ranged from movement politics to education and community planning, from psychotherapy and religion to literature and media. At the same time, a continuous stream of poems, plays, and fiction prompted composer and diarist Ned Rorem to say, "In a society increasingly specialized, he shone as a Renaissance artist." America's most celebrated public intellectual at the time of his death in 1972, his work still resonates for our own times of national crisis.
Taylor Stoehr, Paul Goodman's friend and literary executor, has edited many volumes of his fiction, poetry, and social commentary. Among his numerous studies of Goodman's career, his book Here Now Next tells the story of how today's widespread Gestalt movement grew out of cross-fertilizing conversations between Goodman, the theorist, and Fritz and Lore Perls, the practitioners, of a daring new therapeutic experiment. Professor of English Emeritus at the University of Massachusetts in Boston, Stoehr has written many other books of literary and cultural criticism, translated two collections of poetry, and is author of the forthcoming Changing Lives: Working with Literature in an Alternative Sentencing Program.
See and hear editor interviews, book reviews, and other news on Taylor Stoehr's page HERE
See and hear book reviews, and other news on Paul Goodman's page HERE
Click here to download and print a product information sheet.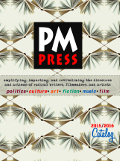 Your cart is currently empty
Subtotal: $0.00