Calling All Heroes: A Manual for Taking Power
SKU:
9781604862058
Author:
Paco Ignacio Taibo II • Translated by Gregory Nipper
Publisher:
PM Press
ISBN:
9781604862058
Published:
7/2010
Format:
Paperback
Page count:
128
Size:
5 x 8
Subjects:
Fiction, Latin America
The euphoric idealism of grassroots reform and the tragic reality of revolutionary failure are at the center of this speculative novel that opens with a real historical event. On October 2, 1968, 10 days before the Summer Olympics in Mexico, the Mexican government responds to a student demonstration in Tlatelolco by firing into the crowd, killing more than 200 students and civilians and wounding hundreds more. The Tlatelolco massacre was erased from the official record as easily as authorities washing the blood from the streets, and no one was ever held accountable.
It is two years later and Nestor, a journalist and participant in the fateful events, lies recovering in the hospital from a knife wound. His fevered imagination leads him in the collection of facts and memories of the movement and its assassination in the company of figures from his childhood. Nestor calls on the heroes of his youth—Sherlock Holmes, Doc Holliday, Wyatt Earp, and D'Artagnan among them—to join him in launching a new reform movement conceived by his intensely active imagination.
Praise:
"Taibo's writing is witty, provocative, finely nuanced and well worth the challenge."
—Publishers Weekly
"I am his number one fan…I can always lose myself in one of his novels because of their intelligence and humor. My secret wish is to become one of the characters in his fiction, all of them drawn from the wit and wisdom of popular imagination. Yet make no mistake, Paco Taibo—sociologist and historian—is recovering the political history of Mexico to offer a vital, compelling vision of our reality."
—Laura Esquivel, author of Like Water for Chocolate
"The real enchantment of Mr. Taibo's storytelling lies in the wild and melancholy tangle of life he sees everywhere."
—New York Times Book Review
"Wild and imaginative rambling it may seem, but Paco Ignacio Taibo's work always conceals absurdly hidden truths, and in this case the absurdly hidden truth concerned the universally condemned massacre of students in Tlatelolco, Mexico, in 1968. The author weaves a highly inventive tale populated by comic book and literary heroes who help the convalescing journalist N�stor recall the moment and recreate the tragic events that the Mexican government crudely, yet effectively, sought to erase from the country's official history. Taibo uses humour and an unrivalled inventiveness to shine a light onto the darkness, and the result is intoxicating, and subversive, enchantment."
—Latin American Review of Books
"It doesn't matter what happens. Taibo's novels constitute an absurdist manifesto. No matter how oppressive a government, no matter how strict the limitations of life, we all have our imaginations, our inventiveness, our ability to liven up lonely apartments with a couple of quacking ducks. If you don't have anything left, oppressors can't take anything away."
—Washington Post Book World
About the Author:
Paco Ignacio Taibo II has lived in Mexico City since 1958 when his family fled from Spain to escape the Fascist dictatorship of General Francisco Franco. Taibo II is a Spanish leftist intellectual, historian, professor, journalist, social activist, union organizer, and world-renowned writer. Widely known for his policial novels, he is considered the founder of the neopolicial genre in Latin America and is the president of the International Association of Policial Writers. One of the most prolific writers in Mexico today, over 500 editions of his 51 books have been published in 29 countries and over a dozen languages, and include novels, narrative, historical essays, chronicles, and poetry.

Some of his novels have been mentioned among the "Books of the Year" by the New York Times, Le Monde, and the Los Angeles Times. He has received numerous awards including the Grijalbo, the Planeta/Joaquin Mortiz in 1992, the Dashiell Hammett three times for his political novels, and the 813 for the best police novel published in France. His biography of Ernesto "Che" Guevara (Ernesto Guevara, tambien conocido como el Che, 1996) has sold over half a million copies around the world and won the 1998 Bancarella Book of the Year award in Italy
See and hear author interviews, book reviews, and other news on Paco Ignacio Taibo II's page HERE.
Click here to download and print a product information sheet.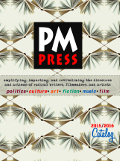 Your cart is currently empty
Subtotal: $0.00