Blackwater: Mercenary Army (CD)
SKU:
9781604861013
Author:
Jeremy Scahill
Publisher:
PM Press/Trade Root
Published:
10/2010
ISBN:
9781604861013
UPC:
877746001321
Format:
Audio CD
Time:
60 Minutes
Size:
5.5 x 5.5
Subjects:
Spoken Word, Politics
The explosive story of Blackwater, a company that rose a decade ago from Moyock, North Carolina, to become one of the most powerful players in the war on terror, is told on this audio CD. Exposing Blackwater as the frightening new face of the U.S. war machine, the author discusses the topics and research of his bestselling Blackwater book—from the bloodied streets of Iraq to hurricane-ravaged New Orleans and the chambers of power in Washington, DC.
Praise:
"A crackling exposé of the secretive military contractor Blackwater."
—The New York Times Book Review
"[Scahill] is a one-man truth squad."
—Bill Moyers
"[An] utterly gripping and explosive story."
—Naomi Klein, The Guardian (on the Blackwater book)
"Andy McNab couldn't have invented this prescient tale of the private army of mercenaries run by a Christian conservative millionaire who, in turn, bankrolls the president. A chilling exposé of the ultimate military outsource."
—Christopher Fowler, The New Review (on the Blackwater book)
About Jeremy Scahill:
Jeremy Scahill is the author of the bestseller Blackwater: The Rise of the World's Most Powerful Mercenary Army. He is the recipient of the Polk Award for journalism and a frequent contributor to The Nation magazine and Democracy Now!
See and hear author interviews, book reviews, and other news on Jeremy Scahill's page HERE
Click here to download and print a product information sheet.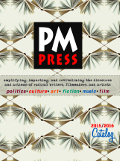 Your cart is currently empty
Subtotal: $0.00