Girls Are Not Chicks Coloring Book (e-Book)
SKU:
9781604860764d
Authors:
Jacinta Bunnell and Julie Novak
Publisher:
Reach And Teach / PM Press
ISBN:
9781604860764
Published:
9/2009
Format:
PDF, ePub, Mobi
Page count:
32
Size:
8.5 x 11
Subjects:
Children's Activity Book/ Feminism
Twenty-seven pages of feminist fun! This is a coloring book you will never outgrow. Girls Are Not Chicks is a subversive and playful way to examine how pervasive gender stereotypes are in every aspect of our lives. This book helps to deconstruct the homogeneity of gender expression in children's media by showing diverse pictures that reinforce positive gender roles for girls.

Color the Rapunzel for a new society. She now has power tools, a roll of duct tape, a Tina Turner album, and a bus pass!
Paint outside the lines with Miss Muffet as she tells that spider off and considers a career as an arachnologist!

Girls are not chicks. Girls are thinkers, creators, fighters, healers, and superheroes.
Reviews:
"An ingeniously subversive coloring book." --Heather Findlay, editor in chief, Girlfriends magazine
"Get this cool feminist coloring book even if you don't have a kid" --Jane Pratt, Jane magazine
About the Jacinta Bunnell and Julie Novak:
Jacinta Bunnell is an artist and writer living in New York's Hudson Valley where she enjoys makes coloring books for a gender-defiant new world. Jacinta is a rehabilitated and reformed cheerleader who now has pep rallies for all sorts of freaks. She aspires to someday have friends like Jo Polniaczek from Facts of Life, Leroy Johnson from Fame,and Red Fraggle.
You can find her artwork at: www.parthenialoyal.etsy.com
Julie Novak is an actor, writer, musician, and artist who is committed to teaching tolerance. She believes that the wisdom of young people can change the world. She received her BS in Graphic Design from SUNY New Paltz, and is now serving as the art director for New York House Magazine, a publication focused on green living and sustainability. She contributed her design talents to the N.O.W. Foundation's "Love Your Body Day" campaign and helped plan SUNY New Paltz's first Transforming Feminism Conference. In 2006 she released a pop-punk CD with her band Guitars & Hearts which Bitch Magazine recommended in it's "suggested listening" column. Hear a sample at: www.myspace.com/guitarsandhearts She lives in New York's Hudson Valley where she works on musical projects and improvisational theater performances.
See and hear interviews, book reviews, and other news on Jacinta Bunnell's page HERE and on Julie Novak's page HERE.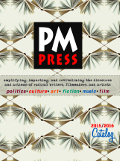 Your cart is currently empty
Subtotal: $0.00