NoMeansNo: From Obscurity to Oblivion: An Oral History (e-Books)
SKU:
9798887440156
Author:
Jason Lamb with Paul Prescott • Foreword by Fred Armisen • Afterword by W. Buzz Ryan
Series:
PM Press
ISBN:
9798887440156
Published:
01/02/2024
Format:
epub & PDF
Size:
8 x 10
Pages:
336
Subjects:
Music / Punk
They were unlike any other band in the punk scene they called home. NoMeansNo started in the basement of the family home of brothers Rob and John Wright in 1979. For the next three decades, they would add and then replace a guitar player, sign a record deal with Alternative Tentacles and tour the world. All along the way, they kept their integrity, saying "NO" to many mainstream opportunities. It was for this reason the band (intentionally) never became a household name, but earned the respect and love of thousands of fans around the world, including some who became big rock stars themselves. They were expertly skilled musicians playing a new kind of punk: intelligent, soulful, hilarious, and complex. They were also really nice Canadian dudes.
NoMeansNo: From Obscurity to Oblivion is the fully authorized oral and visual history of this highly influential and enigmatic band which has never been told before now. Author Jason Lamb obtained exclusive access to all four former members and interviewed hundreds of people in their orbit, from managers and roadies to fellow musicians, friends, and family members. The result is their complete story, from the band's inception in 1979 to their retirement in 2016, along with hundreds of photos, posters, and memorabilia, much of which has never been seen publicly before.
For established fans, this book serves as a "love letter" to their favorite group and provides many details previously unknown. For those curious about the story and influence of NoMeansNo, it reveals an eye-opening tale of how a punk band could be world class musicians while truly "doing it themselves." Their impact and importance cannot be overstated, and NoMeansNo: From Obscurity to Oblivion is the essential archive.
Praise
"With From Obscurity to Oblivion, Jason has documented every part big and small associated with the story of NomeansNo, isolating them into a book filled with an explosion of posters, clippings, and interviews. Yes, what he has created is worthy of a run on sentence! This is it! The definitive tome! From Obscurity to Oblivion has so many sub plots and stories I don't know how Jason edited it! A fascinating read and look (did I mention all the tidbits and pictures?) into the legendary Victoria, BC band."
—Nardwuar The Human Serviette
"Out of the blue, NoMeansNo showed up in San Francisco. Playing to a tiny crowd at a tiny dive bar. Blew the roof off several buildings in a matter of minutes. The drums and the bass were so tight and so intense, it was almost like they were one person. Could they be brothers? Ruth Schwartz of Mordam and I smiled warily at each other, thinking, 'Ok, which one of us gets this one…?' And that wonderful era we will always treasure began…"
—Jello Biafra
"I don't understand how the hell all these punks remember everything that made them the legends they are, but after reading NoMeansNo: From Obscurity to Oblivion, I'm grateful they do! The often forgotten third point of the Canadian trifecta (Rush, Voivod, and NoMeansNo), this incredibly thorough oral history is a necessary read for any punk."
—Shawna Potter, singer for War On Women, author of Making Spaces Safer A Guide to Giving Harassment the Boot Wherever You Work, Play, and Gather
"NoMeansNo mashed all the best in hard rock, metal, punk, and the art of politics in throughout their eleven albums, and Jason Lamb's book is just as important to the understanding of Canadian music and the band's astonishing place in it. We might not have the band around anymore, but this book will make you wish they were."
—Eric Alper, ThatEricAlper.com
"Jason Lamb has birthed into the world a stunning work of punk rock scholarship. Mirroring the complexity of the NoMeansNo story and the array of bands Rob and John inspired and influenced, there could be no other way to present the tale other than oral history. It reads like a panoramic—but at each stop, reverent—a celebration of this Canadian progressive punk treasure, and one feels the love with every speaker. But Lamb also interjects with necessary action points just to make sure we understand the near indescribable. Along the way as well, elucidating pictures help tell the story. The end effect is saga told in granular detail, yet made swiftly readable due to the format."
—Martin Popoff, author of The Clash: All the Albums, All the Songs and Ramones at 40
"If you've never heard NoMeansNo, shame on you. If you have, then you're in the know. Either way, they're one of the most important underground bands of all-time, and this book is for you."
—Sam Dunn, Banger Films
"Consider this book THEE definitive history of one of Canada's all-time greatest bands. A must-read for music fans, musicians, and punks the world over. NoMeansNo and author Jason Lamb shows you how to GET IT DONE."
—Grant Lawrence, CBC Music and bestselling author of Dirty Windshields
"NoMeansNo were, in fact, the greatest punk rock group that ever existed; of that I am absolutely sure. In this snappy, fabulously readable oral history, writer Jason Lamb has done an admirable job in tracking down all of the main players plus a gratifying array of musicians from bands such as Fugazi, Soundgarden, Faith No More, Foo Fighters, and Black Flag, who turn out to be staunch fans. Their incredible back catalogue is just waiting to be discovered by a younger audience and hopefully this book will be picked up by young souls who will be inspired to do something unique and audacious themselves. Probably the greatest gift NoMeansNo have left us fans is the idea that we have to work it out for ourselves; to do it for ourselves."
—John Doran, the Quietus UK
About the Contributors
Jason Lamb was born and raised in Victoria, BC Canada. After pursuing a career in stand-up comedy in Vancouver for fourteen years, he went back to school for broadcast journalism and moved back to his hometown of Victoria in 2008. Since then, Jason has been one half of the morning show at The Zone @ 91-3. He also produces and hosts "The Punk Show on The Zone," a weekly uncensored and commercial-free showcase of punk rock new and old, local and otherwise. It was on this show where he first interviewed members of his favourite band, NoMeansNo. That connection helped convince the band to allow Jason access to their incredible story. When not on the radio or doing stand-up, Jason enjoys full contact snooker and writing flattering biographies of himself.
Paul Prescott is a retired engineer from Maine who currently lives in Belize. He has been a NoMeansNo fan since the mid 80s.
Fred Armisen is one of the great comedians of this generation. A cast member on Saturday Night Live, Fred went on to create the hilarious Portlandia series with Carrie Brownstein (Sleater-Kinney). He has appeared in dozens of movies and television shows over the past two decades. Before his career in comedy and acting, Fred was the drummer of Chicago band Trenchmouth. His band opened for NoMeansNo in Texas in the mid 1990s. Fred is a very big fan of NMN.
W. Buzz Ryan is a fictional character who is actually the writing of NoMeansNo guitarist Tom Holliston. W. Buzz provided satirical and strange essays that served as liner notes on many NMN albums, as well as press releases and radio spots. He is a beloved and misunderstood member of the NoMeansNo universe.
Click here for one-page information sheet on this product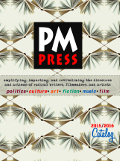 Your cart is currently empty
Subtotal: $0.00