The Beautiful Idea
SKU:
BeautifulIdeaComic
Author:
N.O. Bonzo
Publisher:
World Turned Upside Down Press
ISBN:
Published:
9/2023
Format:
Paperback
Page count:
18
Size:
6.5 x 10
Subjects:
Comics, Anarchism, Social Justice
In this wondrously illustrated first ever comic book from Portland, Oregon artist N.O. Bonzo two youths explore the beautiful idea of anarchism. The story follows their journey which begins with the children leaving behind the rubble of a failed State. As they wander away from a city in ruins they comes across a secluded cabin tucked away in what is left of an old-growth forest. The cabin is warmly inviting with an abundance of art, music, and large shelves brimming with anarchist literature. Immersing themselves in this rich environment, the young duo discover a world where history is alive and the future remains unwritten. Perhaps what matters most is "that we walk toward anarchy today, tomorrow, and always."
This touching and inspiring comic is suitable for all ages (though very young readers may need help with some of the text).
18 pages printed in black and white on 80lb text with a beautiful heavyweight wrap-around natural cover printed in a forest green ink.
Printed in PDX by World Turned Upside Down Press
N.O. Bonzo is an anarchist illustrator, printmaker, and muralist based out of Portland, OR. They are the illustrator of Mutual Aid: An Illuminated Factor of Evolution and creator of Off with Their Heads: An Antifascist Coloring Book for Adults of All Ages, Beneath the Pavement the Garden: An Anarchist Coloring Book for All Ages and The Beautiful Idea.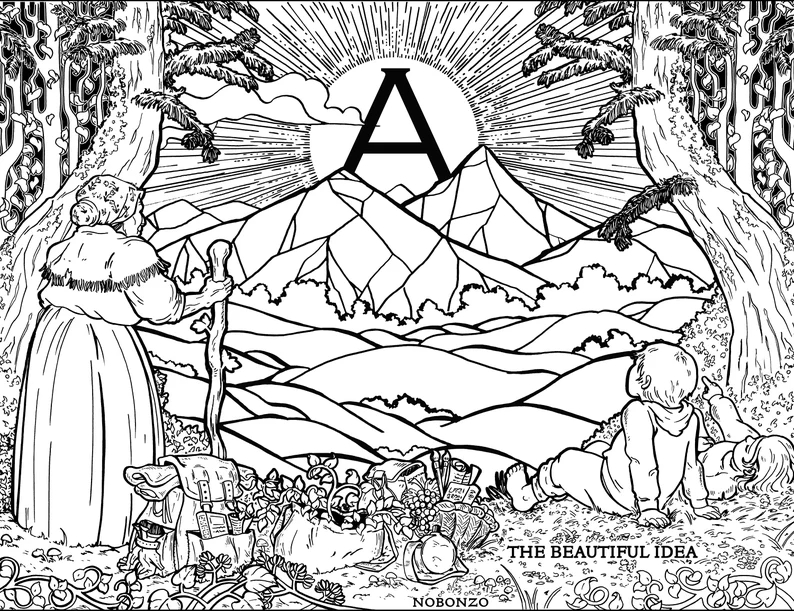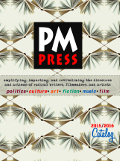 Your cart is currently empty
Subtotal: $0.00