Roll Over Picasso: E.F. Higgins III, His Life, Art, Legend
SKU:
9781570274183
Author:
Istvan Kantor
Publisher:
Autonomedia
ISBN:
9781570274183
Published:
08/2023
Format:
Paperback
Size:
4.5 x 7
Page count:
320
Subjects:
Art, Biography, Counterculture
Roll Over Picasso is Istvan Kantor's third major biographic account narrating the legends of artists emerging from the 80's New York Underground, in the pre-gentrified, wild, anti-authoritarian territory of the Lower East Side. Kantor's main focus is on the insurgent street artist gang of the Rivington School of which E.F. Higgins III was a founding member: visionary graffiti artists; welders; noise makers; beer drinkers; ardent guerrilla fighters striving against conformist museum art. The 80's Lower East Side was the birthplace of legends. Among the ruined buildings, surrounded by misery and decay, a new spirit of desire burst forth. Fires burned in oil drums nourished by art history books; sparks from welding torches covered the ground; rough-looking lads and filthy gals were beating trashcans to death. Sirens of firetrucks added to the noise. That's where E.F. Higgins III found himself a new living/working territory to manifest his eccentric and divine 'wingnut' ideas and start his Doo Da Post mail-art crusade.
This edition contains both color and black & white images.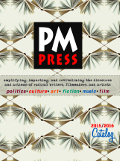 Your cart is currently empty
Subtotal: $0.00