The Book of Neoism?!
SKU:
9781570273728
Author:
Istvan Kantor
Publisher:
Autonomedia
ISBN:
9781570273728
Published:
08/2022
Format:
Paperback
Size:
5.5 x 8.5
Page count:
498
Subjects:
Art, History, Counter-Culture
The Book of Neoism?! brings together the collected writings of Hungarian-Canadian artist Istvan Kantor, one of the early members of the Neoism artistic and subcultural movement that revolved around artistic performances and experimentations with media. Neosim emerged in Montreal in 1979 as a local rebellion and almost overnight erupted into an international conspiracy. The principal concept "call yourself Monty Cantsin and do everything in the name of NEOISM?!" was formulated by a Hungarian refugee, Istvan Kantor aka Monty Cantsin, freshly landed in Montreal from Budapest via Paris and Portland. Kantor/Cantsin was joined by a bunch of young local subversives and together they kicked out a series of street events and apartment festivals. NEOISM?! spread like fire through the mail-art network, and, throughout the 8os and 90s, the underrated anti-establishment guerrilla group progressed into the largest international independent counter-cultural communi­cation network and fuck-off revolutionary pop-up platform. And, it is actively operating today around the world!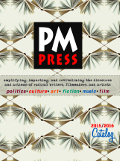 Your cart is currently empty
Subtotal: $0.00