Art Gangs: Protest and Counterculture in New York City
SKU:
9781570272370
Author:
Alan W. Moore
Publisher:
Autonomedia
ISBN:
9781570272370
Published:
05/2011
Format:
Paperback
Size:
6 x 9
Page count:
192
Subjects:
Art, History, Collectives
Art Gangs explores the work of artists' groups in New York City after 1968. From the Art Workers' Coalition through Art & Language, Colab and Group Material in the 1980s, in Soho and the Lower East Side, these collectives built the postmodern art world. This is the key background story of today's politicized international art world with its constellations of collectives, a scholarly text written in an accessible style.
Table of Contents

Introduction: On and Off the Collective Subject in Contemporary Art
Chapter One: Taking it Out of the Modern: Founding the Art Workers Coalition
Chapter Two: The Action Fraction: Guerrilla Art Action Group
Chapter Three: Soho Spring: The Alternative Space Arrives
Chapter Four: Revising American Art: Art & Language and the Anti-Catalog
Chapter Five: Punk Art: No Wave & Colab
Chapter Six: Political Postmodernism: Of Streets and Museums
Aftermath: The Ball Gets Rolling
Alan W. Moore worked with the artists' group Colab and helped start the cultural center ABC No Rio. He has worked as a critic, media artist and teacher, and earned a PhD in art history from the City University of New York. He currently lives in Madrid.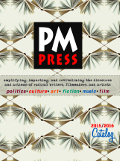 Your cart is currently empty
Subtotal: $0.00