No Mask, No Talk: Corona Poems, 2020-2021
SKU:
9781570273926
Author:
Eve Packer
Publisher:
Autonomedia
ISBN:
9781570273926
Published:
11/2021
Format:
Paperback
Size:
6 x 9
Page count:
112
Subjects:
Poetry, New York City, Pandemic
"Eve Packer's newest book of verse, no mask, no talk, is something different: a poetic journal that offers a clear picture of an epoch in our history that we all thought would be over by now. The immediacy of these meditations on self, loneliness, and mortality is given to us through keen observation, self-awareness born of experience, and more than a touch of wistfulness. You will find numerous moments of brilliance in these pages, but the overall cascading effect is what great poetry aspires to. Read this volume from beginning to end, you'll recognize our shared humanity."
–Danny Shot
Eve Packer is a Bronx-born, poet/performer/actress, appears solo, w/music, in dance and theatre. She has three previous books of poetry, skulls head samba, playland, and new nails (fly by night press), 5 chapbooks, and numerous poetry/jazz CDs. She has been awarded grants from the New York State Council on the Arts, Jerome and Puffin Foundations, NYFA, NEH, two Downtown Poet of the Year Awards, two Chester H. Jones Foundation Awards, also a Time to Consider: The Arts Respond to 9/11 Award. Performed in plays from Beckett to Baraka, created solo performance at Studio ReCherChe, appeared at many venues with and without music, including the Knitting Factory, Cornelia St Cafe, Roulette, Nuyorican Poets Cafe, Bowery Poetry Club, St. Marks Poetry Project, Tribes, Silver Arts Cultural Center, Grounds for Sculpture, Duke Univer-sity, LaMama & Lincoln Center. Her work has appeared in numerous publications including Long Shot, Tribes, Poetry in Performance, Columbia Poetry Review, Court Green, Mom Egg Review, Desde las Heridas (cibertestomonios 9/11), I Speak of the City, Red Fez, Brevitas, Unbearables & Alternative New Year's anthologies. She is an adjunct professor in the English Department at Westchester Community College, coordinates What Happens Next, a loose collective of poets/artists, lives downtown, has a son, two grandkids and swims daily.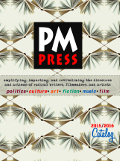 Your cart is currently empty
Subtotal: $0.00