The Lady Anarchist Café
SKU:
9781570273919
Author:
Lorraine Schein
Publisher:
Autonomedia
ISBN:
9781570273919
Published:
04/2022
Format:
Paperback
Size:
6 x 9
Page count:
110
Subjects:
Feminism, Poetry
"There is no one like Lorraine Schein ―wondrous, elliptical, infused with delight. Only Lorraine would observe that on the Lower East Side the rabbis and the punks and everyone in between all wore black. Only Lorraine could resurrect the genius of Charles Fort simply by herding together flashes of mystery from The Book of the Damned. Like Fort, she doesn't so much destroy reality as liberate it, an anarchy of wonder infused with the pleasures of the strange."
―Rachel Pollack, author of The Beatrix Gates
"With language sometimes deceptively simple, sometimes layered and complex; with fantastic metaphors of atoms, druids, planets and mermaids (the staples of myth and science fiction), Lorraine Schein will make you laugh and think, and remember what poetry is all about."
―Susan Sherman, poet
Lorraine Schein is a New York writer. Her work has appeared in VICE Terraform, Strange Horizons, Nonbinary Review, The Unbearables and in the anthologies Tragedy Queens: Stories Inspired by Lana del Rey & Sylvia Plath and Wild Women.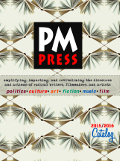 Your cart is currently empty
Subtotal: $0.00