Comedy Against Work (Common Notions)
SKU:
9781942173700
Author:
Madeline Lane-McKinley
Publisher:
Common Notions
ISBN:
9781942173700
Published:
11/2022
Format:
Paperback
Size:
5.5 x 8.5
Page count:
256
Subjects:
Labor, Comedy, Marxism
Work is a joke. Laughing at it is political.
Humor, Groucho Marx asserted, is "reason gone mad." For Walter Benjamin, laughter was "the most revolutionary emotion." In a moment when great numbers of people are reevaluating their commitment to the hellscape we call "work," what does it mean to take comedy seriously—and to turn it against work?
Both philosophically brilliant and deeply personal, Comedy Against Work demonstrates how laughing about work can puncture the pretensions of tyrannical bosses while uniting us around a commitment to radically new ways of making the world together. At the same time, Lane-McKinley exposes a war at the heart of contemporary comedy between those who see comedy as a weapon for punching down and those whose laughter points to social transformation. From stand-up to sitcoms, podcasts to late night, comedy reveals our longing to subvert power, escape the prison of work, and envision the joys of a liberated world.
"Comedy can be a weapon, Madeline Lane-McKinley reminds us, in any hands, for good or for fascist purposes. In her hands, it is a scalpel for taking apart the world of work, for teaching us how it got so damn bad. But it is also, she brilliantly reminds us, a tool for dismantling capitalist common sense. Join her as she encourages us to embrace laughter as a refusal of work and to claim the rich pleasures of being a killjoy."
—Sarah Jaffe, author of Work Won't Love You Back
"Comedy Against Work is the most pleasurable, wide-ranging, and deeply knowledgeable guide to the contradictions of contemporary capitalist culture that I have read in a very long time. Lane-McKinley achieves that rare accomplishment: a book that will appeal equally to casual lovers of humor and its history, from the origins of stand-up to the lockdown comedy podcast, and to readers looking for a critical account of how this history of humor intersects with the changing landscape of work in the U.S. context from the 1970s to the present. Comedy Against Work sits squarely within the great tradition of Marxist books that offer a framework for thought to an audience longing to understand why things are the way they are, how they got to be that way, what it means, and what we can do with this knowledge to change our conditions for the better. A great addition to the growing corpus of popular manifestos coming from leading thinkers of the Left.
—Jordy Rosenberg, author of Confessions of the Fox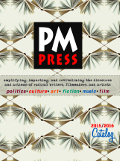 Your cart is currently empty
Subtotal: $0.00