Isabelle Walks With Angels
SKU:
9782980576393
Author:
Norman Nawrocki with illustrations from Ivan R.
Publisher:
Les Pages Noires
ISBN:
9782980576393
Published:
06/2023
Format:
Art Quality Paperback
Size:
6 x 9
Page count:
84
Subjects:
Unemplyment, Homelessness, Resistance, Justice
This endearing magical realist story is about a hardworking, marginalized woman, Isabelle. Isabelle could be any woman any age anywhere. After years of struggling, disappointment and exhaustion, she finds herself unemployed, homeless and despairing wandering the streets of Montreal. Until she meets a group of other women. A moment she never imagined possible. Resistance and solidarity fed by hope and courage. Isabelle lives the unending dream of justice for all.
Each page of the "urban legend" is embedded in a beautiful full colour powerful illustration/painting by the Montreal/Belgrade artist Ivan R.
"A remarkable tale capturing the brutal labyrinth of life on the streets in cinematic prose and stunning art."
–David Lester, artist of 1919: A Graphic History of the Winnipeg General Strike
Acclaimed Montreal author Norman Nawrocki and visual artist Ivan R. are both members of the multi-disciplinary artist collective Isabelle's Angels.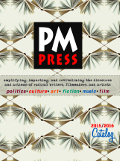 Your cart is currently empty
Subtotal: $0.00