My Baby Rides the Short Bus: The Unabashedly Human Experience of Raising Kids with Disabilities
SKU:
9781604861099
Editors:
Yantra Bertelli, Jennifer Silverman, Sarah Talbot
Publisher:
PM Press
ISBN:
9781604861099
Published:
10/2009
Format:
Paperback
Page count:
336
Size:
6 x 9
Subjects:
Childrens: Parenting
In lives where there is a new diagnosis or drama every day, the stories in this collection provide parents of "special needs" kids with a welcome chuckle, a rock to stand on, and a moment of reality held far enough from the heart to see clearly. Featuring works by "alternative" parents who have attempted to move away from mainstream thought—or remove its influence altogether—this anthology, taken as a whole, carefully considers the implications of parenting while raising children with disabilities.
From professional writers to novice storytellers including Robert Rummel-Hudson, Ayun Halliday, and Kerry Cohen, this assortment of authentic, shared experiences from parents at the fringe of the fringes is a partial antidote to the stories that misrepresent, ridicule, and objectify disabled kids and their parents.
Praise:
"This is a collection of beautifully written stories, incredibly open and well articulated, complicated and diverse: about human rights and human emotions. About love, and difficulties; informative and supportive. Wise, non-conformist, and absolutely punk rock!"
—China Martens, author of The Future Generation: The Zine-Book for Subculture Parents, Kids, Friends and Others
"If only that lady in the grocery store and all of those other so-called parenting experts would read this book! These true-life tales by mothers and fathers raising kids with 'special needs' on the outer fringes of mainstream America are by turns empowering, heartbreaking, inspiring, maddening, and even humorous. Readers will be moved by the bold honesty of these voices, and by the fierce love and determination that rings throughout. This book is a vital addition to the public discourse on disability."
—Suzanne Kamata, editor of Love You to Pieces: Creative Writers on Raising a Child with Special Needs
"This is the most important book I've read in years. Whether you are subject or ally, My Baby Rides the Short Bus will open you--with its truth, humanity, and poetry. Lucky you to have found it. Now stick it in your heart."
— Ariel Gore, founding editor of Hip Mama
"Disability is a uniquely humbling and equal experience, sometimes expected, often striking without warning. These parents are honest about both the distressing and illuminating facts of their lives; the stories are caustic, exhilarating, fierce, funny, harrowing. Yet despite the intricate and often overwhelming challenges they face, these parents and children never succumb to maudlin stereotypes, because, as one contributor learns, 'it isn't saintly to take care of someone you love.'"
—Bee Lavender, author of Lessons in Taxidermy: A Compendium of Safety and Danger
About the Editors:
Jennifer Silverman is an optimist in a pessimist's clothing. She lives, writes and agitates in NYC, where she is raising two boys, one of whom is autistic. Jennifer has most recently been published in Off Our Backs and Hip Mama, but has written for a variety of parenting publications and community newspapers. She has spoken about her experience raising her son while being an activist at conferences in Washington DC, Minneapolis, Providence and New York with m*a*m*a, a now defunct collective of radical mothers.
Sarah Talbot has been raising an autistic deaf punk-rocker since 1994. She and the other five members of her family reside happily in Seattle, Washington where she makes a living as an Assistant Principal at a comprehensive High School. She has come to be comfortable embodying contradictions--pleading for more services while recognizing progress, advocating for inclusion and protecting teachers, being the mom and being the writer. Sarah has been published in Breeder: Stories from the New Generation of Mothers, and Best Books For High School Students, among numerous alternative periodical publications.
Yantra Bertelli is the mother of four children and an unlikely pet owner. She lives and works in Seattle with her wife and family and thinks up different ways to manage transitions 250,000 times a day. She tends to nudge her children a bit softer than she pushes herself and she always stays up until they have finished their homework or they finally succumb to sleep after putting them to bed over and over again. Yantra was one of the founding publishers of Rag Magazine, was a moderator for Hip Mama website, and has essays published in Breeder: Real Life Stories From the New Generation of Mothers and The Essential Hipmama: Writing From the Cutting Edge of Parenting.
See and hear editor interviews, book reviews, and other news with Jennifer Silverman HERE, Sarah Talbot HERE, or Yantra Bertelli HERE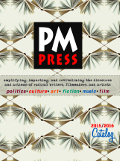 Your cart is currently empty
Subtotal: $0.00