Secrets of a Successful Organizer: Trainer's Guide EDUCATORS EDITION
SKU:
SecretsTrainersGuideEducators
Author:
Chris Brooks, Sonia Singh & Samantha Winslow
Publisher:
Labor Notes
ISBN:
Published:
2016
Format:
Spiral-Bound Paperback
Size:
9 x 11
Page count:
70
Subjects:
Labor, Unions, Workplace Organizing
This EDUCATORS EDITION of the Trainer's Guide is especially for K-12 teachers and other school employees. It was developed with the National Education Association's Center for Organizing and covers all the same material as the regular edition, but the examples, case studies, and terminology are adapted for the school setting.
This guide shows how to put on a three-part training that teaches rank-and-file workers how to build power on the job, step by step. It's designed as a companion to the Labor Notes book Secrets of a Successful Organizer.
The training curriculum is broken down into three workshops that can be offered individually or as one day-long training:
PART ONE: BEATING APATHY: Are you beating your head against the wall trying to get people involved? This workshop is for you. Hear success stories about how others have turned their workplaces around and turned apathy into action. Learn practical organizing tools for engaging your co-workers, taking action, and getting results.
PART TWO: ASSEMBLING YOUR DREAM TEAM: Your workplace may feel like an unorganized mess, but the truth is you're not starting from zero. There's organization there already—though it might have nothing to do with the union. Learn how to map out the existing networks in your workplace, identify the leaders in those networks, and then knit them together into an organizing committee.
PART THREE: TURNING AN ISSUE INTO A CAMPAIGN: Everybody has complaints and frustrations, but an organizer has the skills to turn problems into opportunities. Learn how to sort the issues you hear from co-workers bring people together, and make an escalating plan to solve the problem.
The guide includes:
Icebreakers, closing activities, suggested ground rules, and an example day-long training agenda
Training curriculum
Handouts
Case studies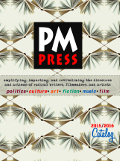 Your cart is currently empty
Subtotal: $0.00