Union Thugs/Out of System Transfer Split EP
SKU:
UnionThugsSplitEP
Published:
2023
Catalog No:
Publisher:
Dure Realité
Artist:
Union Thugs & Out Of System Transfer
Format:
7" black vinyl EP
Size:
7x7
Length:
11 minutes, 48 seconds
Release Date:
April 2023
Hailing from Montréal, Canada the Union Thugs consider themselves first and foremost to be workers and then to be musicians. The band is made up of seven syndicalists who moonlight as a revolutionary folk rock band. Union Thugs has a specific goal: to rock folk songs and folk rock songs in order to present a revival of classic popular and working class songs with an original flavor while carrying the voice of Combat Unionism.
For more info on the Union Thugs check out this short video on YouTube: HERE
Carrying the banner of righteous weirdness, comes Out of System Transfer, Brookly, New York's gonzo anti-folk punk rock radical leftist hootenanny. Their funny and fierce tunes blend the rage of Reagan-era punks like Dead Kennedys and Mojo Nixon with the rootsy feel and harmonies of acts like the Carter Family and Pete Seeger. With unparalleled energy, uncompromising radical politics, and an insatiable thirst for fun, these four anarchofolk weirdos share one primary main objective: to rock your entire ass off.
For more info on Out Of System Transfer check out their band website HERE.
CANADIAN CUSTOMERS please order from our friends at UNITED REBELS here.
Union Thugs:
1. All You Fascists (killer Woody Guthrie cover!)
2. J'avance
Out Of System Transfer:
 

1.  Beneath My Feet


 

2.  Two Pounds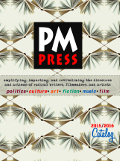 Your cart is currently empty
Subtotal: $0.00