A Year Without Sundays: Images from the Literacy Campaign in Cuba
SKU:
9788461735044
Author:
Catherine Murphy and Carlos Torres Cairo
Publisher:
Ediciones Aurelia and The Literacy Project
ISBN:
9788461735044
Published:
2nd Edition 01/2014
Format:
Paperback bilingual English & Spanish
Size:
7.8"x9.8"
Pages:
132
Subjects:
Education, Literacy, History, Cuba
In 1961, Cuba launched a nationwide, highly effective literacy campaign. Young people traveled from the cities to the rural areas, working with farmers during the day and teaching by lamplight at night. Not only did the country rapidly reach an unprecedented 96 percent literacy rate, but also the young teachers were profoundly changed. They developed a new found respect for campesinos, and the traditional roles of women in society changed qualitatively. This Compilation of testimonies and rarely seen archival images tells the lived experiences of a year that changed lives, those of both teacher and student. A Year Without Sundays, dedicated to the powerful act of teaching others how to read and write. English and Spanish bilingual text.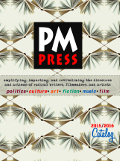 Your cart is currently empty
Subtotal: $0.00