Terrorized: The Collected Interviews Volume Two
SKU:
9781739795511
Author:
Ian Glasper
Publisher:
Earth Island Books
ISBN:
9781739795511
Published:
03/2022
Format:
Paperback
Size:
6.1 x 9.25
Pages:
542
Subjects:
Music, Punk, Hardcore, Metal
Terrorizer was the world's leading extreme music publication from its launch in 1993 to its untimely demise in 2018. Ian Glasper was one of the few constants during the magazine's twenty-five year reign of terror, and their main correspondent for punk, hardcore and thrash metal (not to mention the occasional death metal band and other surprises along the way), and here - for the very first time - he has collected every single interview of his that ever ran, and even a few that didn't.
Alongside dozens of rarely seen photos from the relevant periods, and forewords from Therapy?'s Michael McKeegan and OG Terrorizer editor Jonathan Selzer, 'Terrorized: Volume Two' includes hundreds of old school interviews that appeared in the mag, including Killing Joke, Killswitch Engage, Knuckledust, Kreator, Liar, Life of Agony, Madball, Malevolent Creation, Medulla Nocte, Megadeth, Merauder, Meshuggah, Millencolin, Misfits, Municipal Waste, Murphy's Law, Napalm Death, Nasty Savage, NoMeansNo, No Redeeming Social Value, NOFX, Nuclear Assault, Obituary, Offspring, Onslaught, Overkill, Pennywise, Peter And The Test Tube Babies, Power Trip, Prong, Raging Speedhorn, RKL, S.O.D., Sacred Reich, Sacrilege, Sepultura, Sheer Terror, Shelter, Sick Of It All, Six Feet Under, Slapshot, Slayer, Slipknot, Snapcase, SNFU, Sodom, Strife, Suffocation, System Of A Down, Terror, Testament, Therapy?, Throwdown, Total Chaos, Toxic Holocaust, Trivium, TSOL, Unleashed, Vader, Vektor, Vital Remains, Warzone, Witchery, Withdrawn, Your Demise and many, many more.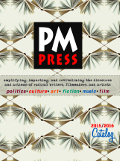 Your cart is currently empty
Subtotal: $0.00