Scream Therapy: A Punk Journey through Mental Health
SKU:
9781738921409
Author:
Jason Schreurs
Publisher:
Flex Your Head Press
ISBN:
9781738921409
Published:
05/2023
Format:
Paperback
Size:
6 x 9
Page count:
268
Subjects:
Memoir, Music, Mental Health
Picture this: Someone's screaming at you as loud as they can for 45 minutes. For most people, that would be the stuff of nightmares. For author Jason Schreurs and members of the punk rock community, it's therapy.
In Scream Therapy: A Punk Journey through Mental Health, Schreurs and other punks come to a life-changing realization—punk rock helped them at their lowest points and never left their sides. Coping with childhood abuse and an undiagnosed mental health condition, Schreurs discovers punk rock as a youth and becomes part of its tight-knit scene. When a psychiatrist blindsides him with a bipolar diagnosis in his late 40s, Schreurs begins his journey of mental health discovery. A longtime journalist, he gains the trust of other punks with lived experiences and tells their stories alongside his.
Scream Therapy champions the importance of creativity, identity, and wellness in a world that needs it now more than ever. The book challenges readers to find their own creative communities and the catharsis they provide. Punk musicians, advocates, activists, and fans present the subculture as a model for stronger support networks and a healthier, more empathic world. Meanwhile, psychiatrists, counsellors, and health practitioners—all with punk backgrounds—explore alternatives to traditional mental health approaches and treatments.
Featuring the stories of people who stand their ground in a society that discredits and overpathologizes them, Scream Therapy debunks misconceptions about punk and mental health. It shows how marginalized folks, such as those living with addiction, poverty, discrimination, and abuse histories find empowerment and understanding in the punk scene.
"Ferocious and measured, riotous and open-hearted, Scream Therapy demystifies both punk rock—the music, the scene, the way of life—and the mental health challenges that so often follow trauma." —NAOMI K. LEWIS, award-winning author of Tiny Lights for Travellers
"Schreurs' writing has intimacy and immediacy. It's candid and welcoming, and he convinces the reader to look inside their own badass punk self." —ELLEN FORNEY, New York Times best-selling author of Marbles: Mania, Depression, Michelangelo, and Me
"Scream Therapy is funny, rowdy, heartbreaking, and hopeful—a riveting memoir-plus about learning to heal and thrive, despite the twin cloaks of shame and silence our culture would like to drop over the prevalent issue of mental health." —COOPER LEE BOMBARDIER, author of Pass with Care: Memoirs
"Schreurs is an experienced and meticulous storyteller. He takes readers on a journey through the highs and lows of mental un-wellness, using his own struggles with bipolar. Scream Therapy is vivid, strikingly vulnerable, and transformative." —WANDA TAYLOR, educator and author of The Nova Scotia Home for Colored Children: The Hurt, the Hope, and the Healing
JASON SCHREURS
is a music and mental health writer, host of the
Scream Therapy
podcast, mental health advocate, and self-proclaimed punk rock weirdo living in the qathet region of British Columbia, Canada. He feels most alive when he's screaming into dented microphones and beating on his guitar like it's a percussion instrument. His desert island band is, and always will be, Fugazi.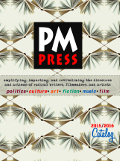 Your cart is currently empty
Subtotal: $0.00