The Herbal Year Book
SKU:
9781914567179
Author:
Herbalists Without Borders
Publisher:
Active Distribution
ISBN:
9781914567179
Published:
10/2022
Format:
Paperback
Size:
5.75 x 8.25
Page count:
183
Subjects:
Herbs, Medecine
The Herbal Year Book is a guide through the calendar year which will deepen your connection to the medicinal herbs that grow around you, both in the wild or in the garden, and teach you about medicines that you can make with them. A beautifully compiled collection of illustrations, recipes and herbal wisdom with a handy monthly guide to what you can harvest, The Herbal Year Book will become a trusty companion. It is UK centered and produced as a benefit for its authors Herbalists Without Borders, Bristol.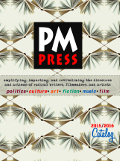 Your cart is currently empty
Subtotal: $0.00