All We Have Is the Story: Selected Interviews (1973–2022)
SKU:
9798887440057
Author:
James Kelman
Series:
PM Press
ISBN:
9798887440057 / 9798887440064
Published:
03/12/2024
Format:
Paperback / Hardcover
Size:
5 x 8
Pages:
352
Subjects:
Literary Collections / Interviews
Novelist, playwright, essayist, and master of the short story. Artist and engaged working-class intellectual; husband, father, and grandfather as well as committed revolutionary activist..
From his first publication (a short story collection An Old Pub Near the Angel on a tiny American press) through his latest novel (God's Teeth and other Phenomena) and work with Noam Chomsky (Between Thought and Expression Lies a Lifetime—both published on a slightly larger American press), All We Have Is the Story chronicles the life and work—to date—of "Probably the most influential novelist of the post-war period." (The Times)
Drawing deeply on a radical tradition that is simultaneously political, philosophical, cultural, and literary, James Kelman articulates the complexities and tensions of the craft of writing; the narrative voice and grammar; imperialism and language; art and value; solidarity and empathy; class and nation state; and. above all, that it begins and ends with the story.
"One of the things the establishment always does is isolate voices of dissent and make them specific—unique if possible. It's easy to dispense with dissent if you can say there's him in prose and him in poetry. As soon as you say there's him, him, and her there, and that guy here and that woman over there, and there's all these other writers in Africa, and then you've got Ireland, the Caribean—suddenly there's this kind of mass dissent going on, and that becomes something dangerous, something that the establishment won't want people to relate to and go Christ, you're doing the same as me. Suddenly there's a movement going on. It's fine when it's all these disparate voices; you can contain that. The first thing to do with dissent is say 'You're on your own, you're a phenomenon.' I'm not a phenomenon at all: I'm just a part of what's been happening in prose for a long, long while." —James Kelman from a 1993 interview
Praise
"Brilliant and incendiary, All We Have is the Story, proves once again that James Kelman is the foremost anti-authoritarian intellectual of our age. This fascinating, forthright collection of interviews offers a portrait of the artist spanning decades, revealing the evolution of Kelman's thinking over time and his steadfast fight against the forces of erasure and hegemony in literature and in life."
—Cara Hoffman, author of RUIN and So Much Pretty
"James Kelman changed my life."
—Douglas Stuart, author of Shuggie Bain
"Probably the most influential novelist of the post-war period."
—The Times
"Kelman has the knack, maybe more than anyone since Joyce, of fixing in his writing the lyricism of ordinary people's speech … Pure aesthete, undaunted democrat—somehow Kelman manages to reconcile his two halves."
—Esquire (London)
"The greatest British novelist of our time."
—Sunday Herald
"A true original … A real artist … it's now very difficult to see which of his peers can seriously be ranked alongside [Kelman] without ironic eyebrows being raised."
—Irvine Welsh, Guardian
"A writer of world stature, a 21st century Modern."
—The Scotsman
"The real reason Kelman, despite his stature and reputation, remains something of a literary outsider is not, I suspect, so much that great, radical Modernist writers aren't supposed to come from working-class Glasgow, as that great, radical Modernist writers are supposed to be dead. Dead, and wrapped up in a Penguin Classic: that's when it's safe to regret that their work was underappreciated or misunderstood (or how little they were paid) in their lifetimes. You can write what you like about Beckett or Kafka and know they're not going to come round and tell you you're talking nonsense, or confound your expectations with a new work. Kelman is still alive, still writing great books, climbing."
—James Meek, London Review of Books
"The greatest living British novelist."
—Amit Chaudhuri, author of A New World, Frieze Magazine
"What an enviably, devilishly wonderful writer is James Kelman."
—John Hawkes, author of The Blood Oranges
About the Author
James Kelman was born in Glasgow, June 1946, and left school in 1961. He began work in the printing trade then moved around, working in various jobs in various places. He was living in England when he started writing: ramblings, musings, sundry phantasmagoria. He committed to it and kept at it. In 1969 he met and married Marie Connors from South Wales. They settled in Glasgow and still live in the dump, not far from their kids and grandkids. He still plugs away at the ramblings, musings, politicking and so on, supported by the same lady.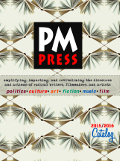 Your cart is currently empty
Subtotal: $0.00