Where Are the Elephants? (e-Books)
SKU:
9781629639888
Author:
Leon Rosselson
Series:
PM Press
ISBN:
9781629639888
Published:
02/07/23
Format:
epub & PDF
Size:
5x8
Pages:
184
Subjects:
Autobiography / Music, Social Activists, Political
Fierce and funny, this memoir in essay and song is full of wonderful tales of art and protest. Leon Rosselson's Where Are the Elephants? is a rare behind-the-scenes look at the life and times of one of England's foremost songwriters. This clear-eyed portrait of a creative activist who never gave up and whose talent, wit, and verve brought the world into finer focus provides a model for a whole new generation of radicals. Filled with glimpses of the stories and events that inspired his songs, Rosselson's story of becoming a modern troubadour up against the barricades is a tale for the ages. The book concludes with an intimate and wide-ranging interview by Rosselson's longtime friend and collaborator Robb Johnson.
Praise
"In many ways, Leon Rosselson is the embodiment of the original ideals of punk rock. His hair isn't spiky, but his music is, using fearless wit and political integrity to highlight the hypocrisies of those in power. Alone among the great British songwriters of the past sixty years, Leon has sought to make art that stays true to Karl Marx's demand that we should concern ourselves with the ruthless criticism of all that exists."
—Billy Bragg
"Rosselson remains fearless. He provides something that the world is in dire need of currently—dissent that seeks dialogue versus greater division and disconnection."
—Ian Brennan, Grammy-winning music producer and author, Silenced by Sound and Muse-Sick: a music manifesto in fifty-nine notes
"Leon Rosselson's Where Are the Elephants? is fascinating mixture of autobiography, critical inquiry, and polemic, spanning his long life as a musician, author and revolutionary. Rosselson's rich experience is the basis for profound insights on many themes central to an appraisal of the twentieth century and the beginning of the twenty-first. From folk music and songwriting to communism and anti-semitism, from protest and demonstration to rancorous political debate, Rosselson weighs in, not as an observer, but as a participant. His is the testimony of an engaged artist dedicated to his craft and the struggle against suffering and injustice. Anyone interested in music, England, Jewish identity in opposition to Zionism, critical takes on Bob Dylan and Leonard Cohen, or Jesus and Judas Iscariot, this book is for you. And lest it be forgotten in the breadth of its subject matter, Where Are the Elephants? is exemplary as autobiography: the sharing of a full life with grace and humility."
—Mat Callahan, musician and author of Working-Class Heroes: A History of Struggle in Song
"His songs are teeming with colorful characters, wonderfully descriptive passages and witty observations."
—Washington Post
"Proof that the art of songwriting is not dead. Occasionally, acid flows from his pen but always the end-product is thoughtful, witty and provocative."
—Sheffield Telegraph
"His songs are fierce, funny, cynical, outraged, blasphemous, challenging and anarchic. And the tunes are good too."
—Guardian
"Some of the most literate and well-made topical songs now being written."
—New York Times
"With dazzling lyrical technique, deftly woven inter-rhymes, a powerful understanding of image, irony and narrative verse, he paints vivid portraits of sadly displaced lives, fools in high places, the absurdities and occasional graces of modern life."
—Boston Globe
"To write a literate critique of late capitalism is not easy. To do it in metre and rhyme, with wit and a memorable melody is quite an accomplishment. To do this again and again is a remarkable achievement. Leon Rosselson has managed it consistently for 40 years and has created a remarkable body of work."
—Songlines
"Leon Rosselson—a man who you'd not be far wrong in calling the Musical Conscience of the Nation."
—Living Traditions
"A key role of protest music through the ages has always been to provide a chronicle of the times we live in, the histories from where we carve out the present and futures we might dream about. Leon Rosselson is without much doubt the most important singer of this tradition in Britain."
—Mark Perryman, Philosophy Football
About the Author
Leon Rosselson has been at the forefront of songwriting in England for over sixty years. He started his performing career in the early days of the folk revival as a member of the Galliards, with whom he made many radio and TV broadcasts and concert appearances. He began writing songs seriously (and humorously) in the early 1960s and has yet to stop. His early songs were topical-satirical, but he broadened out from there, absorbing different influences. He has performed at every conceivable venue around the UK and has toured worldwide. He has recorded many albums and published two songbooks. His song "The World Turned Upside Down" was taken into the pop charts by Billy Bragg and covered by artists including Dick Gaughan and Chumbawumba. Leon has also had seventeen children's books published, the first of which, Rosa's Singing Grandfather was shortlisted for the Carnegie Medal in 1991.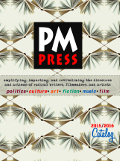 Your cart is currently empty
Subtotal: $0.00