Mapuche
SKU:
Author:
Various Authors
Publisher:
Active Distribution
ISBN:
Format:
Pamphlet
Size:
5.75 x 8.25
Page count:
32
Subjects:
History, Latin America, Indigenous
The Mapuche? I'd never heard of them! Blame it on a Euro-centric education system or just my own lack of reading. I had a working knowledge of the history of indigenous peoples struggles, the genocide of the aboriginal population in Australia, the Maus Maus, the infamous destruction of the Native American peoples etcetera etcetera. The proud five hundred year Mapuche history of resistance to domination by invaders was hidden by the Pinochet regime. It was not well known before. This booklet is a small effort to help rectify that situation, to increase our awareness of just how global the devastation of native culture and lands has been and continues to be.

What is inspiring about the Mapuche is that their struggle continues. From their historic victories in battle over the Conquistadors to the present day sabotage of Canadian logging companies the Mapuche have fought back. Parallels with the Zapatista's of Mexico are frequently made but the Mapuche have as yet to achieve the International recognition that the Zapatista's have achieved.

Most of this pamphlet has been taken from websites, we urge you to read this and then check out the organisations that campaign for Native peoples rights and see what you can do to support them.

The Mapuche Nation is situated in the south of Chile and Argentina on both sides of the Andes mountains. It was the first indigenous nation in the Americas to be recognized in a treaty with a European power, the Treaty of Killín 1641.

For over 350 years the Mapuche people defended their nation from invasion. Under the pretext of promoting civilisation and Christianity, first the Spanish and later the newly independent Chilean and Argentinian states conquered the Mapuche territories. The Mapuche finally lost control of their lands in 1885, resulting in many people being killed or forced from their homes to live impoverished lives in small rural communities and in the cities.

Today more than a million and a half Mapuche live under Chilean and Argentinian rule. Their right to self-determination is denied, while their lands, language and culture are under constant threat. Despite the return to democracy in this region the Mapuche are still marginalized, human rights violations continue and international laws are not recognized.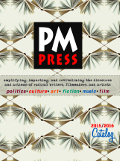 Your cart is currently empty
Subtotal: $0.00