Zounds Demystified
SKU:
9781909798014
Author:
Steve Lake
Publisher:
Active Distribution
ISBN:
9781909798014
Published:
2013
Format:
Paperback
Size:
6 x 9
Page count:
158
Subjects:
Music, Punk, Anarchism
In this book Steve Lake, principal writer of the band Zounds, collects all the bands lyrics and illuminates each with a relevant commentary.
It contains personal reminiscences about how the band and their peers lived, delves into the background of the lyrics, and looks at the wider social context in which the band operated. Parental guidance: This book contains ideas!
A little early history on Zounds:
The band were formed around the nucleus of Steve Lake from Reading, Berkshire and evolved from a number of jamming sessions with other musicians and friends in Oxford, taking in influences from the Velvet Underground to the Sex Pistols. The band began performing gigs in 1977/78 with a line-up of Steve Lake (Vocals/Bass), Steve Burch (Guitar) and Jimmy Lacey (Drums), adding Nick Godwin (guitar) at their second gig - adopting the name 'Zounds', chosen from a dictionary by Burch. Soon, Burch left the group and was replaced by Lawrence Wood. After this the band slowly became more politicized owing to troubles with police and unfolding events of the cold war, and became more and more involved with free festivals, alongside The Mob, with whom they developed a close association.
The band met up with fellow anarchists Crass when, legend has it, their van broke down on the road. They made their way to nearby Dial House, where Crass were based, who helped them with repairs. The two bands became friends, and although musically very divergent, they shared many common political views. After undergoing several line-up changes Zounds shortly afterwards released their first EP, Can't Cheat Karma, on the Crass Records label (although drummer Joseph was replaced for the recording by a session drummer) in 1981. The EP featured possibly their most well-known track "Subvert", a call to arms against the grind of daily life. The release of this EP and association with Crass led to an increase in the band's profile in the embryonic Anarcho-punk scene, touring with both Crass and the Poison Girls, as well as performing several squat gigs in West Berlin.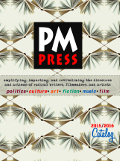 Your cart is currently empty
Subtotal: $0.00