Danbert Nobacon - Woebegoner CD
SKU:
888295851473
Artists:
Danbert Nobacon and Miranda Zickler & The Bad Things
Publisher:
Verbal Burlesque Records
Catalog No:
VB 004
Published:
2019
Format:
CD
Size:
5.51 x 4.96
Release Date:
March 2019
UPC:
888295851473
Woebegoner is a wholly retracked, remixed and totally reimagined 2018 version of the original Woebegone album (2010). On the original album Johnny Woebegone (played by Danbert Nobacon) was still carrying the shrapnel, wedged in his vocal chords, from the bomb blast which should have ended his life. In the 2018 version, shrapnel finally removed and his vocal chords near healed, he teams up with the audacious audiosumptuous Lilithiana Red (played by Kuinka's mirazzmerizing Miranda Zickler) to re-tell the first parts of their story of love, loss and time travel from a base point of the decaying world of the early mid twenty first century … via songs of oil, sex, and death, and always under the watchful eye of the privatized intel "inner surveillance" team of Wade (played by Kira Wood Cramer) and Ross (played by Johnny Watson). Dusted off and polished up musical backbone from Seattle's finest, The Bad Things, and studio magickery by Mell Dettmer.
Track List:
1 Blow The Man Down
2 Johnny Woebegone
3 Other Country Blues
4 Lost Lost Weekend
5 Ramblin' Man/Old Devil Gasoline
6 Frank Woebegone's Lament
7 Lilithiana Red
8 The Devil In You
9 Blind Dog's Chance
10 Sing Me A Song
11 Evolution 9.01
12 We Got Married In A Frenzy
13 Long Black Train
14 Nobody Here But Me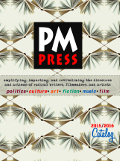 Your cart is currently empty
Subtotal: $0.00