Dignity
SKU:
9781909798960
Author:
Otter Lieffe
Publisher:
Active Distribution
ISBN:
9781909798960
Published:
09/2020
Format:
Paperback
Size:
6 x 9
Page count:
316
Subjects:
Speculative Fiction, LGBTQ, Utopia/Dystopia
Isolation and community, Restrictions and freedom. The near future is a militarised state, a fractured continent, and a world in which fascism is resurging following pandemics and climate devastation. Against this grim backdrop, the characters of Dignity form a deeply diverse resistance movement that brings connection, strength and hope to those who need it most.

Survival is an act of resistance.

This book can be read on its own, or as part of the trilogy with Margins and Murmurations, and Conserve and Control
"Dignity is at once a page-turning adventure and also a tender love story about a version of revolution that will be familiar to anyone who knows what it means to survive against the odds." Raechel Anne Jolie, Rust Belt Femme.
"I loved Otter's previous two books and am glad to see the third is a devastatingly beautiful masterpiece. No other writer speaks to and for our times as passionately as she does." Dolly Sen, Disability Arts Online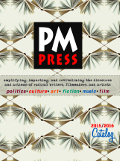 Your cart is currently empty
Subtotal: $0.00