Commoners Choir - Untied Kingdom CD
SKU:
020393905428
Artists:
Commoners Choir
Publisher:
No Masters Records
Catalog No:
NMCD54
Published:
2020
Format:
CD
Size:
5.51 x 4.96
Release Date:
March 2020
UPC:
020393905428
New CD album: 50 minutes of expansive and melodic songs displaying the good stuff from the first year of the pandemic. The stories where peoples' lives and actions are making a difference, where life has a value, not just a price. Here are songs celebrating the school kitchens that remained open even though the schools were closed - because otherwise their kids wouldn't get a hot meal that day ('Come On In From The Cold'), songs where the ghosts of the pissed-upon of history gang up with their descendants to continue the fight ('We Are The Descendants'), songs that tell stories of the barriers between communities in the North being dismantled ('True North').
Here are stories sung in powerful harmony to highlight the things we have in Common, where Global East meets West Yorkshire with the migration to work in the mills of the industrial north, creating a new spicy cultural masala. And whilst we are being ambitious in our scope, let's have a new (un)national anthem that better reflects the positivity of being here, now, whether by accident of birth or by being an 'offcumden' ('Not The National Anthem', written in conjunction with comedian Mark Thomas). 'UNTIED KINGDOM' is a collection of self-written songs, many of them epic soundtracks to this place we call home - expansive, melodic and shape-shifting, these are songs that tell stories, musically twisting and turning; challenging our ideas of what a choir is or can be.
This album is about the resilience of people, of communities, whether it is the children of Yemen turning the horror of being bombed into a game that makes life more bearable ('Airstrike 1, 2, 3'), to the person who is nearing their wits' end, who just needs to keep breathing to get through their latest period of poor mental health ('One Breath At A Time'). From those who made flags in solidarity with the victims of Peterloo, then kept those flags (literally) underground in dangerous times ('Skelmanthorpe Flag Song'), to joining George Orwell on The Road to Wigan Pier.
'UNTIED KINGDOM' is 50 minutes of resilience and hopefulness, a harmonic, choral re-grouping and gathering to set us on our way into a world run by Climate Change Deniers and Eton Schoolboys. Oh and yes, the album features Commoners Choir singing The Eton School Song. In Latin.
Track List:
1 The Skelmanthorpe Flag Song
2 We Are The Descendants
3 True North
4 Hugga-Mugga
5 Airstrike 1,2,3
6 Spinning Home
7 Come On In From The Cold
8 One Breath At A Time
9 Coiners' Song
10 George Orwell Joins The Commoners On The Road To Wigan Pier
11 Carmen Etonense
12 Not The National Anthem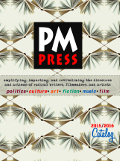 Your cart is currently empty
Subtotal: $0.00