Lviv – Kyiv: An Unintelligible Trip in an Unintelligible War
SKU:
L-K ebook
Author:
Antonis Vradis
Published:
May 2022
Format:
PDF
Size:
8.27 x 8.27
Pages:
54
In late March 2022, we traveled from Lviv to Kiyv in Ukraine together with my good friend and comrade Ross Domoney, as part of a long-term visual project of ours capturing the thoughts and feelings of people at moments of rupture. This small booklet is something of a travelogue of that trip: a hastily drawn together account of the people and the places that we encountered along the way. I owe my gratitude to Ross for joining in the madness every single time, and to all the good people that we met on our trip for facing up to the horror of neo-Nazism and war with dignity and perseverance. You are an inspiration.
From the book opening:
Why?

We struggled with our decision for quite some time.

Like so many others, we were forever glued to all kinds of screens watching all kinds of outlets report on a war that seemed unintelligible in all kinds of ways. Like so many others, I was painfully aware that I was being offered the view of one side that nevertheless claimed to be offering the one and only, absolutely objective version of the truth. Not its own truth, the only truth. But of course, as always, once a war has started, mass media become even more so the mouthpieces of their overlords. Here, once again, that much was clear. What was also painstakingly clear was, and remains, the fact that no matter how Western media might distort what is playing out on the ground, the pain and suffering of millions is indisputably true.
At a moment when Europe was witnessing the largest forced displacement of people in nearly a century, my urge was simple: I needed to see for myself what was unfolding on the ground. So, that was the drive. That was the motivating force.
About the Author
Antonis lives and works between Fife, Scotland and Athens, Greece.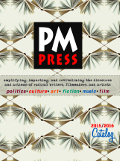 Your cart is currently empty
Subtotal: $0.00