Some Winded, Wild Beast
SKU:
9780934868280
Author:
Christina V. Pacosz
Publisher:
Black & Red Books
ISBN:
9780934868280
Published:
01/1985
Format:
Paperback
Size:
5.5x8.25
Pages:
99
Subjects:
Poetry, Nature, Animals
A daughter of Polish parents, the poet examines her heritage of growing up in Detroit. She marvels at the innocence of non-human living beings and ruminates on too-familiar human indifference.
Christina V. Pacosz has been the recipient of a Ucross Foundation grant providing a block of time to write poetry. She also served as Visiting Artist for several seasons with the North Carolina Arts Council. Such amply bestowed honors came to Ms. Pacosz for valid reasons. Her work is beautifully crafted, easily understood, and often breathtaking.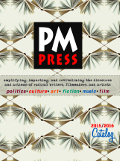 Your cart is currently empty
Subtotal: $0.00