Having Little, Being Much: A Chronicle of Fredy Perlman's Fifty Years
SKU:
9780934868303
Author:
Lorraine Perlman
Publisher:
Black & Red Books
ISBN:
9780934868303
Published:
01/1989
Format:
Paperback
Size:
6x9
Pages:
155
Subjects:
Biography, Politics, Activism, Anarchism
A memoir with photos written by Fredy's companion of 27 years. Fredy's life began in Czechoslovakia in 1934 and ended in Detroit in 1985. In those fifty years he lived on three continents and incorporated in his written works his experiences in graphic arts, politics, communal enterprises, historical research, music, printing, journalism, education and publishing.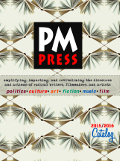 Your cart is currently empty
Subtotal: $0.00