Against His-Story, Against Leviathan
SKU:
9780934868259
Author:
Fredy Perlman
Publisher:
Black & Red Books
ISBN:
9780934868259
Published:
01/2002
Format:
Paperback
Size:
5.5x8.25
Pages:
296
Subjects:
Biography, Anarchism, Totalitarianism
Perlman's major work, a vast study of the rise of totalitarian lifestyles and a profound affirmation of the struggle to reassert human values. One of the most significant and influential anarchic texts of the last few decades. How Civilization encroached on free peoples. On every continent scribes, traders and kings promoted division of labor, professional armies, social discipline, nationalist, ethnic and class fervor.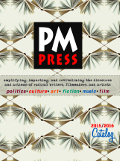 Your cart is currently empty
Subtotal: $0.00