On Medicine as Colonialism
SKU:
9781629639901
Author:
Michael Fine
Publisher:
PM Press
ISBN:
9781629639901
Published:
02/14/23
Format:
Paperback
Size:
5.5 x 8.5
Page count:
192
Subjects:
Political Science / Health Care, Economic and Social Policy
Available for pre-order.
In this strident, necessary, meticulously researched book Michael Fine shows how the Covid-19 pandemic has thrown the costly failure of the American health care system into bold relief. At over one million deaths and climbing, the US had more deaths than any other nation in the world and one of the highest per capita death rates. On Medicine as Colonialism shows how the American health care system cannibalizes communities in the US and around the world.
Focusing on how health care profiteers use state's power and control of health care purchasing to extract resources from communities, On Medicine as Colonialism reveals how medicine and health care have become not only antithetical to health but tools of colonialism, that are being used to dismantle democracy itself.
Praise
"Michael Fine is one of the true heroes of primary care over several decades."
—Dr. Doug Henley, CEO and executive vice president of the American Academy of Family Physicians
"As Rhode Island's director of health, Dr. Fine brought a vision of a humane, local, integrated health care system that focused as much on health as on disease and treatment."
—US Senator Sheldon Whitehouse
"Michael Fine has given us an extraordinary biopic on health care in America based on the authority of his forty-year career as writer, community organizer, family physician, and public health official."
—Fitzhugh Mullan, MD
About the Author
Michael Fine is a community organizer, family physician, public health official, and public health policy provocateur. He is the author of Health Care Revolt, Abundance, and The Bull and Other Stories.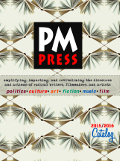 Your cart is currently empty
Subtotal: $0.00