The Cargo Rebellion: Those Who Chose Freedom
SKU:
9781629639642
Authors:
Jason Chang, Ben Barson, and Alexis Dudden • Illustrated by Kim Inthavong
Series:
PM Press
ISBN:
9781629639642
Published:
1/10/23
Format:
Hardcover
Size:
7x10
Pages:
32
Subjects:
Graphic Novel / History: Asia, Maritime History & Piracy, Slavery, Imperialism
Available for pre-order.
Bold and exciting, this graphic tale of mutiny on the high seas tells the true story of the Robert Bowne Rebellion of 1852—in which indentured Chinese men overthrew their captor and slave trader the American businessman Captain Lesly Bryson. This stand against American capitalism and the global economy that profited from exploitation and death. This often-overlooked part of history is brought to life through lively prose, meticulous research of archival material, by Ben Barson, Jason Oliver Chang, Alexis Dudden, with wonderful graphic illustration by Kim Inthavong. The Cargo Rebellion does lasting justice to the memory of the hundreds of thousands of Chinese and South Asian workers were indentured in the "coolie trade," in hope of building a movement where human slavery can be abolished forever.
Praise
"Three cheers for this creative graphic history from below! The mighty mutiny of 400 Asian workers aboard the ship Robert Bowne is told here with verve and visual power, showing how the violence of global capitalism met resolute resistance. Read and be inspired by this timeless and heroic tale."
—Marcus Rediker, co-creator of Prophet against Empire: Benjamin Lay, A Graphic Novel
About the Contributors
Jason Chang received his PhD in ethnic studies from the University of California–Berkeley in 2010, his masters in public policy and administration from the University of Massachusetts–Amherst in 2005, and his BA in Latin American studies and political economy from Prescott College in 2002. He is associate professor of history and Asian and Asian American studies at the University of Connecticut, where he directs the Asian and Asian American Studies Institute.
Benjamin Barson received his PhD in music from the University of Pittsburgh in 2020 and his BA in African American studies from Hampshire College in 2010. He is an adjunct professor of music at the University of Pittsburgh, teaching courses on jazz improvisation and history.
Alexis Dudden received her PhD in history from the University of Chicago in 1998 and her BA in East Asian studies, magna cum laude, from Columbia in 1991. She is professor of history at the University of Connecticut, specializing in modern Japan, modern Korea, and international history.
Kim Inthavong is a visual artist. She received her BA from the University of Madison–Wisconsin and is engaged in numerous arts projects.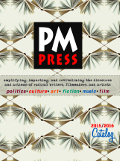 Your cart is currently empty
Subtotal: $0.00