Rudimentary Peni EP Artwork by Nick Blinko 500 Piece Jigsaw Puzzle
This is the cover artwork of the first EP by Rudimentary Peni. Drawn by Nick Blinko and released in 1981 on the bands Outer Himalayan Records it has only taken 39 years for some bright spark to turn it in to a jigsaw puzzle! And those bright sparks are us! ANARCHO-PUZZLES bring you the finest in political punk rock puzzles HA HA!

This is a 500 piece puzzle.
Made in the UK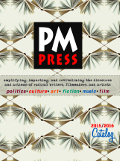 Your cart is currently empty
Subtotal: $0.00