Muse-Sick: a music manifesto in fifty-nine notes
SKU:
9781629639093
Author:
Ian Brennan • Foreword by John Waters
Series:
PM Press
ISBN:
9781629639093
Published:
10/19/2021
Format:
Paperback
Size:
5x8
Pages:
128
Subjects:
Music / History & Criticism / Philosophy & Social Aspects
Grammy-winning music producer Ian Brennan's seventh book, Muse-Sick, is a primer on how mass production and commercialization have corrupted the arts. Broken down into a series of core points and action plans, it expands upon Brennan's previous music missives, Silenced by Sound: The Music Meritocracy Myth and How Music Dies (or Lives).
Popular culture has woven itself into the social fabric of our lives through images and earworm hooks. Justice, at most levels, is something one may have little influence upon, leaving us feeling helpless and complacent. But pop music is a neglected arena where concrete change can occur. By exercising active and thoughtful choices to reject the low-hanging, omnipresent commercialized and prepackaged fruit, we begin to rebalance the world, one engaged listener at a time.
In fifty-nine clear and concise points, Brennan reveals how corporate media has constricted local cultures and individual creativity, leading to a lack of diversity within "diversity." Muse-Sick's narrative portions are driven and made corporeal via the author's ongoing field-recording chronicles of places including Comoros, Kosovo, Pakistan, and Rwanda, with disparate groups such as the Sheltered Workshop Singers, brought to life by Marilena Umuhoza Delli's striking photographs.
Praise
"Ian Brennan's Muse-Sick is a passionate, thought-provoking chronicle of traveling beyond the mainstream to listen to unheard music created by the unsung."
—Maureen Mahon, NYU, author of Right to Rock: The Black Rock Coalition and the Cultural Politics of Race and Black Diamond Queens
"We can never hear enough of the fresh, conscientious perspective of Ian Brennan. His words gives voice to people who have been silenced."
—Booker T. Jones, frontman of Booker T. and the M.G.'s and winner of the Grammy Lifetime Achievement Award
"By all means keep this book by your bedside."
—Songlines
"Brennan is unflinching in his criticism of the commercial music industry."
—The Australian, weekend special-edition
"Think Alan Lomax meets Steve Albini with a megaphone."
—Record Collector
"It's not often that you read a book that changes the way you listen to music. . . . If you only read one book about music this year, I strongly recommend that you make it this one."
—Hi-Fi Choice
About the Author
Ian Brennan is a Grammy-winning music producer who has also produced three other Grammy-nominated albums. He is the author of seven books and has worked with the likes of filmmaker John Waters, Merle Haggard, and Green Day, among others. His work with international artists such as the Zomba Prison Project, Tanzania Albinism Collective, and Khmer Rouge Survivors has been featured on the front-page of the New York Times and on an Emmy-winning 60 Minutes segment with Anderson Cooper reporting. Since 1993 he has taught violence prevention and conflict resolution around the world for such prestigious organizations as the Smithsonian, New York's New School, Berklee College of Music, the University of London, UC Berkeley, and the National Accademia of Science (Rome).
John Waters is the writer and director of twelve films.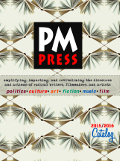 Your cart is currently empty
Subtotal: $0.00