Folklore Ouvrier - Union Thugs (CD)
SKU:
UnionThugs
Artists:
Union Thugs
Publisher:
PM Press
Published:
7/4/2020
Format:
Audio CD with booklet
Size:
8.5 x 11
Subjects:
Music-Folk
Folklore Ouvrier is the second release of the Union Thugs – Montreal Folk'n'Oi, 100% Combat Unionist! This mini-album is part of the band's continued effort to develop the revolutionary working class culture. Though modern popular songs have been omitted from the selection this time in favour of certain classics like "Union Maid" and "Partisan", you will still find yourself in this mix of folk and streetpunk-rock ready to wake up the striker in you.

The CD comes in a 16 page fanzine booklet, with all lyrics and detailed linernotes in french and english language.

This release is dedicated to strikers and those locked out, grassroots activists, militants and delegates, professional shit-disturbers, and to everyone for whom taking it laying down has never been an option!

Voix/Vocal: Éric Sédition
Première guitare/Lead guitar: Mathieu Noel
Accordéon/Accordion: Jennifer Bobette
Basse/Bass: Mathieu Stakh
Guitare rythmique/ Rythm Guitar: Adam Veilleux
Drum: Wawa Vomsky
Feats Meredith Moon (Banjo) and Jaggi Singh (Vocal) in the Preambule to the IWW Constitution.

Recorded/Mixed/Mastered by: Justin "C-Nut" Sinotte
Produced by: Wawa Vomsky & Justin "C-Nut" Sinotte
Drums Recorded at Sound Ideas Studio

Credit Photo: Cédric Martin



Chansons Originales/Original Songs: Union Thugs (2019), Anne Feeney (1994-2002), Jacques Brunet (1977), Anna Marley/Leonard Cohen (1943/1969), Woody Guthrie (1940) et/and Molodoï (1995).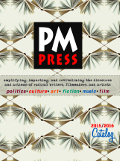 Your cart is currently empty
Subtotal: $0.00